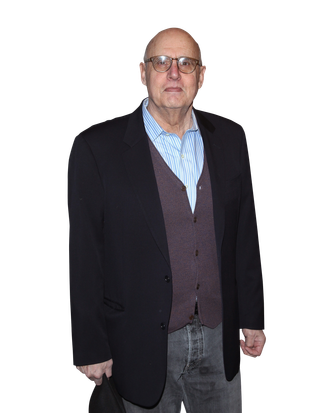 Jeffrey Tambor.
Photo: Jim Spellman/Getty
In Amazon's just-green-lit dramedy Transparent, Jeffrey Tambor plays Mort, the head of a self-involved, dysfunctional clan in Los Angeles who very much wants to reveal something to family members. [Note: If you haven't yet seen the pilot episode and would prefer not to have certain plot points spoiled for you by this interview, you can do so here.] To make the announcement, Mort invites over his three grown children, including twins played by Gaby Hoffmann and Jay Duplass, but can't find a way to spill the big news; viewers slowly gain insight into what Mort was hoping to tell them through glimpses into the character's evolving personal life. When Vulture ran into Tambor at the opening night of the Broadway play The Realistic Joneses a few days ago, we had a spur-of-the-moment chat about the Jill Soloway–created show and his daring role in it. [Spoilers commence!]
What did you think when you were first reading the script and discovering this character?
I will tell you exactly what happened. I got off a plane, and my people, my reps, they called me, they said, "We want you to read this and meet with Jill Soloway." And I read it. By the time I got from the airport to my hotel in Santa Monica, I said, "Get me to this meeting!" I fell in love with it. It is so beautiful, and what a cast! And what a writer! Did you see [Soloway's film] Afternoon Delight? She's a brilliant director. I mean, I was sitting there and doing it and watching this, and I love that family already. I'm so excited! I'm like a kid about this.
The layers to Mort are revealed slowly, starting with your character wanting to share a secret with loved ones but not being quite sure how to tell them.
Mort doesn't quite tell them. Doesn't quite get there. I think [with the next episode], we pick up where we left off. I remember, when we were shooting around the table, I remember feeling how strong this family really is, and it really does feel like a family. And you see that, in that moment, when Mort reneges [on making the announcement] — and can you imagine? It's very interesting, very human, very real to me. To me, it's about a family. That moment is written and devised by the great Jill Soloway, and I was just a messenger of that. I don't mean to come off as some humble actor, but I am actually humbled by this whole project. It's really something, and my hat is off to Amazon; they're just off and running with it. And this is where I like to be. It's very exciting to be on that side. It's very new for me, and very wonderful.
I would imagine that the show will explore issues with gender identity, and not just with your character.
I'm not being coy — I don't know. But they could go anywhere. What was very human to me about it is that it is not dissimilar to being at Thanksgiving at anyone's house. I don't mean to minimize it, but it has the same dynamic. It's very human. Families are families are families are families.
Do you think your character has anything in common with George Bluth Sr.? Or perhaps Mort is more like Oscar Bluth?
I think Mort is more like Jeffrey Tambor! No, I mean that. There's a wonderful adage in acting that you're stuck with the character, and the character is stuck with you.
Do you feel like the role requires you to be braver than you've had to be recently?
You know, someone said that to me the other day, another actor said, "I admire your courage." And there was no courage involved! It's a great role! And I love it. I never even blinked at it. I actually, I salivated at it.
No, I just meant the body aspect of it. Gaby Hoffmann is used to doing full-frontal nudity, but we don't often see you in your underwear.
Oh, I see! You know, I did have a lot of issues with me in my underwear. I did have trouble with that one scene. I had trouble with that. That's just me and my own body issues — I think I'm fat and bald and old and ugly. But putting on, and assuming [a different gender identity], first of all, I had a lot of help. A lot of people helping me, and great advisors, and it was just like having somebody's wonderful, gentle hand on your elbow guiding you. It was very wonderful, and very powerful, to me. I remember sitting in that circle, in that scene, and feeling how very powerful it is.
Have you talked with other transgender people about the role?
Yes. Yes. And I'm continuing my research, and continuing to talk to people who are quite open about it. But see, where I am in my search is exactly where my character is! Mort's figuring it out, too! And that's the beauty of the timing of this. But yeah, I'm listening to everybody, and having meetings and everything. And that road is continuing, and Jill's been very helpful. I had a wonderful transgender couple take me out one night, and we all went out, Jill and members of the cast and Judith [Light] and me, we went out. And I dressed up for the first time. And that was quite an epiphany for me! I was very nervous, and then all of a sudden, very not nervous. It was very, very wonderful. This wonderful transgender couple came to my hotel room, and they taught me makeup, and we went out, and it was just beautiful! That was a week before I shot the thing.
What's the hardest part about playing a man transitioning to female?
I don't know yet. I wouldn't even get near that. But I will learn. I will learn as Mort learns. But I know what it feels like inside, and it's quite beautiful. And the "I don't know" aspect is as intriguing to me as the "I know." It's so powerful, because there's a lot I don't know! Not to sound Zen Buddhist about it, but you can tell how excited I am. But here's the thing — I am honored to have this. I'm not a teenager, and to have this in my career, now, is a huge honor for me. And I'm so grateful. You get a hug!