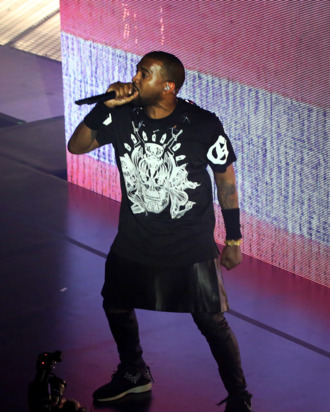 Kanye West performs onstage as Samsung Galaxy presents JAY Z and Kanye West at SXSW on March 12, 2014 in Austin, Texas.
Photo: Jonathan Leibson/Getty Images
The good people of Australia will now have to wait until September for their Yeezus mountain. On the flip side: Kanye is going to be finishing an album in May. So it's April 1, and your Song of Summer contest is all sewn up. Thanks for playing!