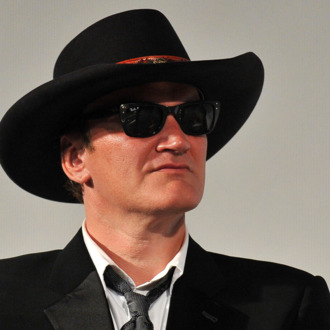 Quentin Tarantino in a cowboy hat.
Photo: Pascal Le Segretain/2010 Getty Images
Back in January, the first draft of what would've been Quentin Tarantino's next film, The Hateful Eight, leaked online, and Tarantino was not happy. In a classic cutting off a nose to spite a face (which, surprisingly, has never happened in a QT movie), the director vowed never to make the thing, which is kind of a bummer. Here to save the day, for a select few in Los Angeles, on April 24, Film Independent is holding a live reading of the script at the Los Angeles County Museum of Art. Tickets go on sale on April 9 and will run you $200. If you don't have the money or live in L.A., may we suggest holding a reading with a bunch of your friends? It would be a nice way to spend a Friday night where you want to do something, but don't feel like dealing with going out. Especially if one of your friends is Samuel L. Jackson.