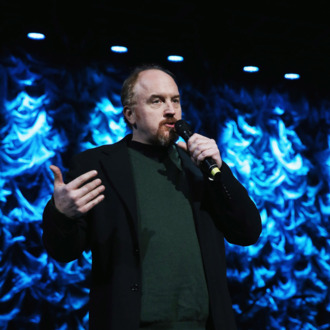 Photo: Larry Busacca/Getty Images
Louis C.K.: comedian, philosopher, problem-solver. The next time you're in an analysis-paralysis decision-making panic, apply his "70 percent rule," which he explains in this month's GQ.
…My rule is that if you have someone or something that gets 70 percent approval, you just do it. 'Cause here's what happens. The fact that other options go away immediately brings your choice to 80. Because the pain of deciding is over.

And…when you get to 80 percent, you work. You apply your knowledge, and that gets you to 85 percent! And the thing itself, especially if it's a human being, will always reveal itself—100 percent of the time!—to be more than you thought. And that will get you to 90 percent. After that, you're stuck at 90, but who the fuck do you think you are, a god? You got to 90 percent? It's incredible!
And there you have it, Louis C.K.'s foolproof way to achieve 90 percent satisfaction in all areas of your life. You're welcome!