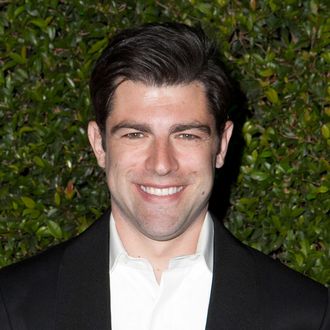 Max Greenfield, not Schmaul Schmudd.
Photo: Gabriel Olsen/Getty Images
Talking to the Wrap, Greenfield revealed he will be starring in a new film written and directed by Michael Showalter. Greenfield — who first worked with Showalter on They Came Together, the David Wain rom-com parody Showalter co-wrote — described Hello My Name Is Doris as a dramedy about an older woman who is "forced to kind of find a new life in the city" after the death of her mother, and the younger guy (Greenfield) whom she thinks is the answer. This will be Showalter's second feature, after 2005's The Baxter, in which Showalter has remarked that he wishes he could've had a different actor star, instead of himself. Watch out, Paul Rudd, it appears these guys might've found their new handsome surrogate.