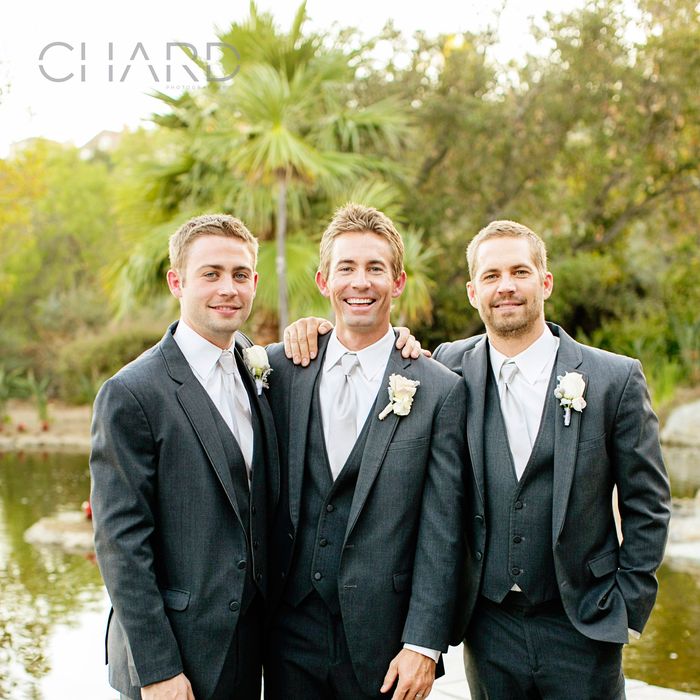 Paul Walker had shot a great deal of footage for Fast & Furious 7 before his death in November, but there still wasn't enough finished material to complete his performance. Now, to help fill in those gaps as the movie resumes shooting, the production has brought on Walker's brothers, Cody and Caleb (seen above), to "complete some remaining action," according to an update on the Fast & Furious Facebook page.
Says the message:
The FAST & FURIOUS saga is about family. The characters are connected by the bond of family, and it is how all of us who have worked together for more than thirteen years feel about each other. It certainly defines how we feel about our fans.

Our family experienced an unthinkable shock in November. We had to take time to grieve Paul, the brother we love and lost, and to figure out if we should move on with our film.

We came together and all felt the only choice was to continue. We believe our fans want that, and we believe Paul would want that too. Paul had already shot his dramatic scenes and most of his action for FAST & FURIOUS 7, and it's among the strongest work of his career.
It remains to be seen exactly how Fast 7 will employ Walker's brothers — will they be shot mostly from behind, or will Walker's face be digitally grafted onto the brothers during action scenes? No matter what method the filmmakers use, though, you can't deny the resemblance. "Having them on set has made us all feel that Paul is with us too," says the Facebook message.