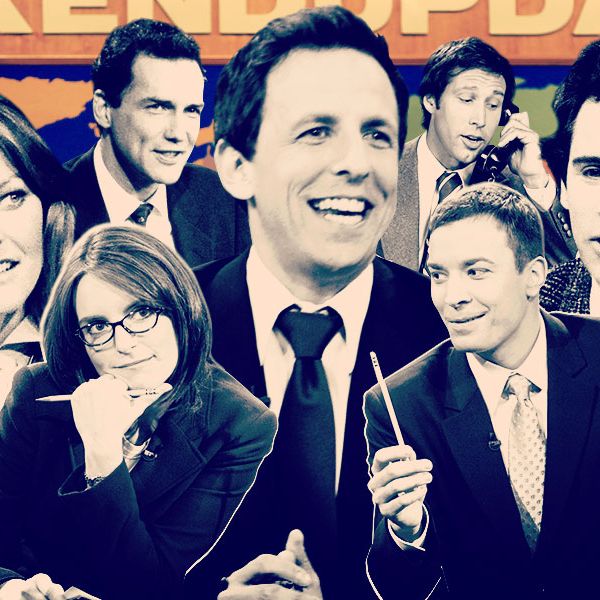 Photo: Maya Robinson and Photos by NBC
"Weekend Update," which debuted with Saturday Night Live's very first episode back in 1975, has taken a few detours over the show's 39 seasons but has mostly stuck with the same basic format: one or two anchors recounting the top stories of the week broken up by commentary from various special guest characters armed with catchphrases. With the 2013-14 season now behind us, Vulture decided to analyze the 17 anchor iterations to sit behind the "Weekend Update" desk over the years and rank them from worst to best. Click through to see where your favorite anchors landed in our list, and guess what, folks … That's the slideshow and we are outta here!
Oh, wait — a quick note on methodology before we begin: We counted only those anchors and anchor teams with ten or more "Weekend Update" segments under their belts. Sorry, fans of Gail Matthius (who sat in with Charles Rocket twice in 1981), various one-off guest anchors during the 1983-84 season, a few other desk configurations, and, of course, the current anchors Colin Jost and Cecily Strong, who have almost made it into the "Weekend Update" canon, with eight segments and counting. Maybe next year!