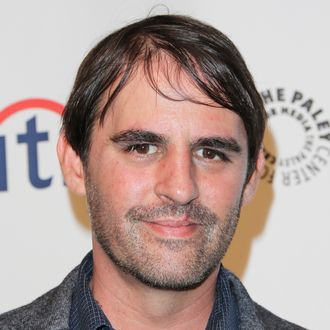 Roberto Orci, future director.
Photo: Paul Archuleta/FilmMagic/Getty
For the last decade or so, Alex Kurtzman and Roberto Orci's writing partnership has been one of the most lucrative in Hollywood, with a track record that includes two Transformers movies, both Star Trek movies, and The Amazing Spider-Man 2. Variety reports they are amicably going their separate ways as writers, so they can individually pursue directing projects. According to Variety, Kurtzman is working on a deal to oversee Universal's classic monster movies and Orci is pushing hard for Star Trek 3 (a.k.a. Star Tr3k), now that J.J. Abrams has moved on to Star Wars. Orci even has Abrams's vote for the gig, but Paramount is being cautious. Orci is already attached to the Spider-Man spinoff Venom, so if things work out, in a few years, he'll be able to compete with Abrams for the title of King of the Nerds.