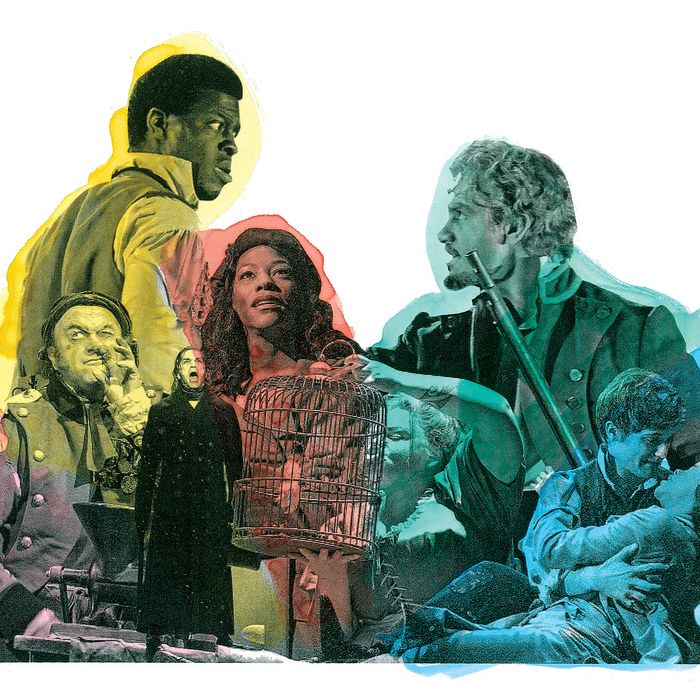 Photo: Michael Le Poer Trench
Shows opening late in the Broadway season tend to do better at the Tony awards—which is one big reason so many now make their debuts in April. Here, experts break down the odds.

Best Musical and Best Revival of a Musical
The most commercially valuable award—Best Musical—is a real contest. Bullets Over Broadway and the already opened The Bridges of Madison County, After Midnight, A Gentleman's Guide to Love and Murder, and If/Then are all competing for the four (or occasionally five) slots; Beautiful and Rocky, too, despite uneven reviews. But Violet and Hedwig and the Angry Inch, both of which have had substantial Off Broadway runs, are wild cards. If they are ruled eligible in the new-musicals category, either could knock one of the weaker titles off the list. If they're revivals, they'll be front-runners in a sparse category. As for who'll win Best Musical, it's still early, but Bullets is the kind of feel-good show voters like, and its buzz is good, apart from the Dylan Farrow factor.
Best Actor in a Play (and Movies and TV)
Hollywood casting has jammed up this category: Denzel Washington (in A Raisin in the Sun), Patrick Stewart, Ian McKellen, Zachary Quinto, Bryan Cranston, and, plausibly, Daniel Radcliffe (The Cripple of Inishmaan) and Michael C. Hall (The Realistic Joneses). James Franco, too, depending on how he looks in Of Mice and Men next week. Theater veterans like Tracy Letts (also in Joneses), John Cullum (Casa Valentina) and Brían F. O'Byrne are on the cusp: O'Byrne, for example, is well loved, but Outside Mullingar came and went a while ago, and nominators may prefer to give Franco or Radcliffe a slot. It's almost all academic, though; nearly every Tony-watcher says the smart money for the win is on Cranston as LBJ.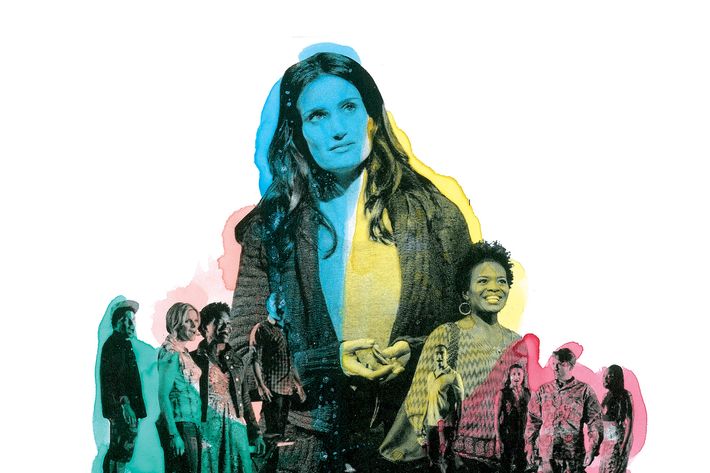 Best Actress in a Musical and in a Play
Again, it hangs on the eligibility decisions. The Billie Holiday bio-revue Lady Day at Emerson's Bar & Grill falls right between two categories. If it's ruled a play, Audra McDonald is a likely nominee in the Best Actress pool, up against Cherry Jones, Estelle Parsons, and Tyne Daly, and perhaps Debra Messing and Toni Collette (The Realistic Joneses), and she'll have a shot at a (sixth!) win. If the show is declared a musical, McDonald will be up against Kelli O'Hara (The Bridges of Madison County), Jessie Mueller (Beautiful), Sutton Foster (Violet), and Idina Menzel (If/Then). Marin Mazzie (Bullets), too, though she might end up in the Supporting Actress category. O'Hara has never won, despite four nominations, and it might be her year.
Is Cabaret a Contender?
Because it's so similar to the Roundabout's own 1998 production, it's probably not a contender for Best Revival of a Musical. Michelle Williams is up against stiff competition (see above) for a Best Actress in a Musical slot; opening night is well off, though, and it's too early to tell how well she'll be reviewed. Don't rule out supporting nods for Danny Burstein and Linda Emond.
NPH, Legen … Dary
Regardless of how Hedwig and the Angry Inch does, Neil Patrick Harris—who has never won—is all but guaranteed a nomination for Hedwig. Voters are likely to lean his way, too, for his overall service to Broadway and his post-HIMYM return to the stage. Unless he falls way short of expectations when the show opens, he's a good bet.
*This article appeared in the April 7, 2014 issue of New York Magazine.