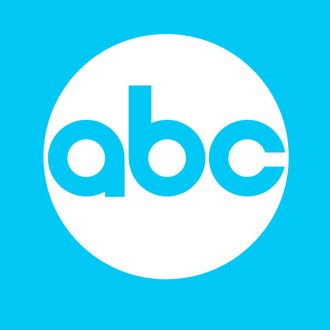 ABC is going all in on Must-Shonda TV: The fourth-place network today unveiled a new fall schedule anchored by a Thursday-night lineup comprised entirely of shows from creator Shonda Rhimes and her Shondaland production banner. Red-hot Scandal will take over the 9 p.m. Thursday time slot and serve as a lead-in to How to Get Away with Murder, the new Rhimes legal thriller starring Viola Davis. That'll push Grey's Anatomy out of its longtime perch, to 8 p.m. Thursday. (This is not the first time in ABC's illustrious history that the network has given over a night to a single creative entity: In March 1982, ABC plopped Aaron Spelling's T.J. Hooker on Saturdays at 8, pairing it with the prolific producer's The Love Boat and Fantasy Island for a totally Spelling lineup that would run for two more years.)
Meanwhile, other big ABC moves include the long-overdue shift of The Goldbergs to 8:30 p.m. Wednesday, behind The Middle; the scheduling of the Larry Wilmore–produced Anthony Anderson comedy Black-ish behind Modern Family; and the shifting of Marvel's Agents of S.H.I.E.L.D. to 9 p.m. Tuesday.
The other notable aspect of ABC's new lineup is its efforts to reflect what ABC chief Paul Lee called, in a statement, "the faces and voices of America." It's giving its two best time slots over to shows which star African-American leads, while another half-hour — Fridays at 8:30 p.m., behind Tim Allen's successful Last Man Standing — will be filled by Cristela, a new comedy starring Latina comic Cristela Alonzo. Later in the season, it also has the half-hour Fresh Off the Boat, a comedy about an Asian-American family.
Elsewhere on the ABC lineup, the network isn't giving up on Tuesday comedies, but it is throwing in the towel on competing with the 9 p.m. sitcom lineups on NBC and Fox. Instead, newcomers Selfie and Manhattan Love Story will try to be self-starters in the 8-9 p.m. Tuesday slot. ABC is also currently planning to try Forever, about a medical examiner who's immortal, Tuesdays at 10, where the network struck out three times with dramas this season. Shifting S.H.I.E.L.D. to 9 p.m. should give the new show a better chance. We'll have a closer look at the new ABC lineup later today, but here's the full schedule:
MONDAY
8:00 p.m. Dancing With the Stars
10:00 p.m. Castle
TUESDAY
8:00 p.m. Selfie
8:30 p.m. Manhattan Love Story
9:00 p.m. Marvel's Agents of S.H.I.E.L.D.
10:00 p.m. Forever
WEDNESDAY
8:00 p.m. The Middle
8:30 p.m. The Goldbergs
9:00 p.m. Modern Family
9:30 p.m. Black-ish
10:00 p.m. Nashville
THURSDAY
8:00 p.m. Grey's Anatomy
9:00 p.m. Scandal
10:00 p.m. How to Get Away with Murder
FRIDAY
8:00 p.m. Last Man Standing
8:30 p.m. Cristela
9:00 p.m. Shark Tank
10:00 p.m. 20/20
SATURDAY
8:00 p.m. Saturday Night Football
SUNDAY
7:00 p.m. America's Funniest Home Videos
8:00 p.m. Once Upon a Time
9:00 p.m. Resurrection
10:00 p.m. Revenge