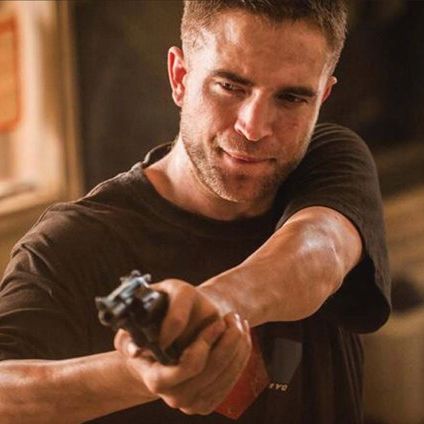 Relief is hard to come by in today's Cannes entry The Rover, a nihilistic but familiar modern western from director David Michôd (Animal Kingdom). In the desolate Australian wasteland where we meet our grim, scuzzy leads Guy Pearce and Robert Pattinson, there's no hope, no color, hardly any water, and total absence of joy. That is, at least, until Robert Pattinson begins singing "Pretty Girl Rock."
The Rover's plot is exceedingly simple, because this is one of those boiled-down noirs where everything's meant to have an existential kick to it. Three criminals stole Pearce's car, and he wants it back. Pattinson plays the left-behind brother of one of the criminals, a dumb hick whose ostentatious Southern accent is 300 percent more pronounced than his blood relation's.

Several members of the press have advanced the notion that The Rover finally proves Pattinson's acting chops, though I think he already acquitted himself admirably two years ago when he starred in David Cronenberg's Cannes premiere Cosmopolis. What they really mean is that The Rover lets Pattinson be butch for once, waving around a gun and caking his face with blood and dirt in a bid to prove his manliness in the wake of Twilight.

It's ironic, then, that the best-liked part of The Rover comes when Pattinson — and the movie — gets a little lighter in the loafers. Sitting alone in his car before a major gun battle, Pattinson listens to the radio and sings along. The song is Keri Hilson's "Pretty Girl Rock," and Pattinson's dumb-dumb launches into an unexpectedly sweet falsetto, certain that no one is watching. "Don't hate me 'cause I'm beautiful," he croons. "Now do the pretty girl rock." Pattinson knows what it's like to be hated for his franchise-leading beauty, and the solutions are clear: He can either brush that dirt off his shoulder, or, as in The Rover, smear it all over his face.