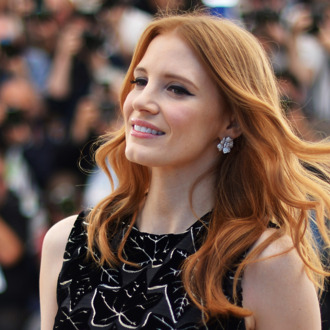 US actress Jessica Chastain poses during a photocall for the film "The Disappearance of Eleanor Rigby" at the 67th edition of the Cannes Film Festival in Cannes, southern France, on May 18, 2014.
Photo: Alberto Pizzoli/AFP/Getty Images
Sad news, True Detective dreamers: Jessica Chastain will not be in the second season of the HBO prestige murder-bonanza after all. Last night rumors emerged that she'd been offered one of the lead roles in the new season, but today E! reports that her reps say she is in fact not doing the show. (HBO concurs; no Chastain.) Alas, someone else will have to wear the ill-fitting agency windbreaker that all female law-enforcement characters are required to wear on television. Back to the Twitter drawing board.