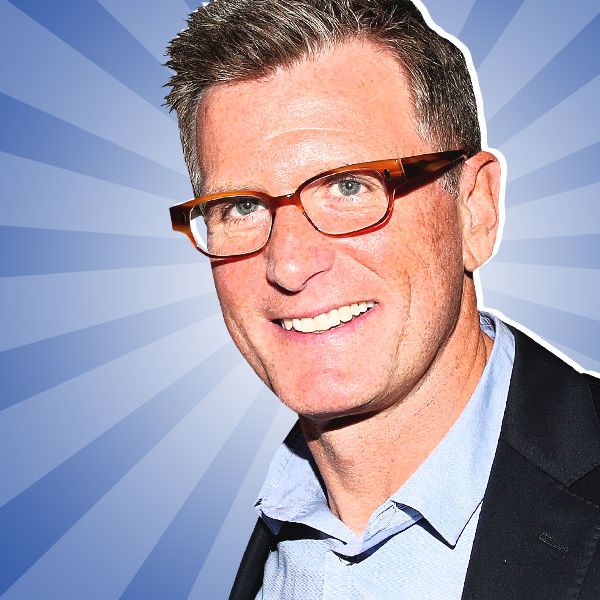 Photo: Maya Robinson and Photo by Getty
Despite the tectonic shifts in the TV business over the past decade, the process by which most broadcast shows are developed hasn't changed much since I Love Lucy. Every summer, the networks take pitches from hundreds of producers and writers, with each ordering 100-plus comedy and drama scripts. By Valentine's Day, they've each begun production on 20 or so t­emplate episodes (a.k.a. "pilots"). Dozens of would-be TV shows then emerge from the primordial goo almost simultaneously, all competing for the same resources — actors, directors, set builders, video editors — with finished products due within about two months. Days (or sometimes even hours) after the pilots get turned in, network suits quickly decide which lucky six to ten projects will become full-fledged series, trotted out to advertisers at their annual "upfront" presentations the second week in May. The leftovers? They get locked away in vaults, million-­dollar paperweights never to be seen again. The TV industry calls the whole process "pilot season." Kevin Reilly, Fox's chairman of entertainment, calls it a waste of time and money.
In his horn-rimmed glasses and Brooks Brothers uniform, Reilly, 51, doesn't look much like a revolutionary. And yet he's been sounding a little like one these past few months. "I'm trying to set a bomb off," he calmly told me last fall, previewing a January speech to TV critics in which he pretty much did. Standing next to a giant video screen carrying the image of a gravestone marked "R.I.P Fox Pilot Season," Reilly announced that Fox was ditching network TV's compressed development schedule in favor of a year-round model, with projects incubating longer and being green-lit as they're ready, rather than when the calendar dictates. While careful to stress that he's anti–pilot season and not pilots themselves ("They can be a very useful thing"), of the roughly 18 projects Reilly has in the works at Fox, only 6 are traditional pilots. Eight have been green-lit straight to series without shooting a single frame, such as the Will Forte comedy Last Man on Earth and an Egyptian fantasy epic called Hieroglyph. With four others, including the Octavia Spencer drama Red Band Society, Reilly is paying writers to do additional scripts before he officially signs off on production. As rival networks spend the first weeks of May hurriedly deciding on a fall schedule, Reilly already has a pretty good idea of what Fox's new lineup will look like. "Rather than make 20 things and throw them at the wall and hope you get 6 that maybe feel like keepers, why not focus?" he says. "At a time when consumer behavior is changing, to have a business where a manufacturing process hasn't really changed in a fundamental way for almost 40 years — that seems insane to me."
It's an unusually warm early-April afternoon when I meet Reilly in Las Vegas. He's flown in for the day to give a quick presentation to Fox affiliates in town for the National Association of Broadcasters convention. We meet up at La Cave inside Steve Wynn's namesake resort, where he chooses a chicken Milanese sandwich with Sriracha and then proceeds to spend nearly two hours passionately making a case for his new model. Even as cable continued to steal away viewers (and buzz) at least in part by eschewing pilot season in favor of more focused development, Reilly notes, network development rhythms remained largely unchanged. "It's always been this strange point of pride, like going through boot camp," he says. Execs knew how inefficient it all was, but there wasn't much reason to adjust: "We had a monopoly. If you wanted to do television, you were coming to network television first."
But broadcast hegemony, of course, is now a thing of the past. TV's so-called Big Four networks — ABC, CBS, NBC, and Fox — seem to hold on to that title almost ironically. Among adults 18 to 49, the demo group most desirable to advertisers, broadcasters have watched their collective market share slip from just over 50 percent during the dawn of George W. Bush's administration to barely 30 percent today. The number of scripted series on cable has increased sixfold in the past decade, to well over 100, with one of them — AMC's The Walking Dead — in its second year as TV's top-rated show in the demo. More recently, nonlinear networks such as Netflix and Amazon have gotten into the game, serving up shows every bit as good as those on traditional TV. "I found myself getting bypassed by top-tier talent, because they looked at the broadcast network system and said, 'It doesn't make a lot of sense,'" Reilly laments. "Even though broadcast still has the biggest economic upside, a lot of that talent said, 'Yeah, but I don't want to work in that system.'"
Like Forte, whose film career was heating up after Nebraska premiered at Cannes last year and who "had no interest in doing a pilot," says Reilly. But he committed to Last Man on Earth when Fox agreed to give it a straight-to-series order. Forte says not having to work under the gun of pilot season's tight deadlines has made it easier to create a fully formed show, since all of the first season's scripts will have been written before shooting begins. That will allow episodes to be improved as the writers gain a better understanding of the characters and tweak early scripts with the knowledge of what's to come later. "It's nice. You can take your time in growing something," says Forte. "I can't imagine thinking the traditional way is better."
And yet some do: "The traditional pilot season still works for us," says CBS entertainment chairman Nina Tassler, who's helped make the Eye the most watched network for 11 of the past 12 seasons. While CBS has experimented with series orders (last summer's hit Under the Dome skipped the pilot process), she argues that pilot season brings "an incredible rush of energy and an infusion of ideas," while also serving as a dry run for actually making shows. "Think about what television production looks like," she says. "It's tough. You're dealing with eight or nine days shooting per episode. You've got to be at the top of your game every single episode. Pilot season mirrors being able to work on that schedule." Veteran agent Ted Chervin, a partner and board member at ICM Partners, notes that NBC, Sony, and his agency put together The Blacklist in under nine months, with star James Spader cast just a few weeks before filming began. "And it became a massive, out-of-the-box hit," Chervin says. "Clearly the traditional model worked."
Still, says Chervin, Reilly might be on to something: "It's legitimate to ask these questions and try to come up with solutions." Likewise, CBS's Tassler isn't opposed to shaking up the system on a case-by-case basis, as Dome and the upcoming Extant (a Halle Berry sci-fi drama that was ordered straight to series) demonstrate. "I completely embrace the idea that [TV] is not one-size-fits-all," she says.  But she also takes a not particularly subtle swipe at Reilly's vocal salesmanship on behalf of his particular vision: "We really prefer not to make grand proclamations about the state of the business," Tassler says. "Our goal is not to perfect pilot season. It's to create hit television."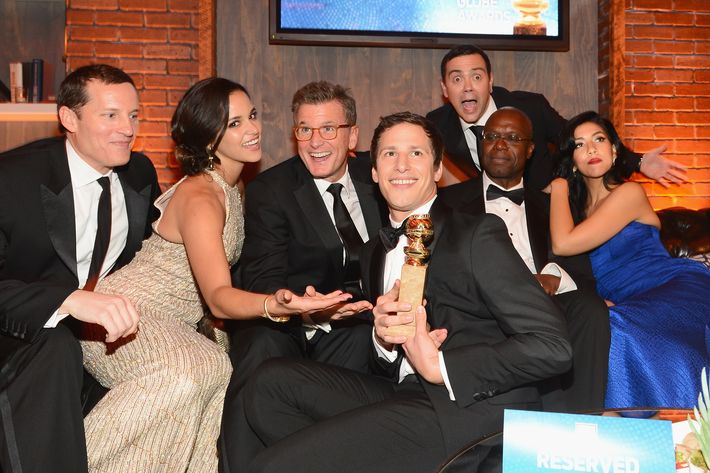 Some have charged that Reilly's plan is just a way to distract from Fox's plummeting ratings this season. (Factoring out the ­Super Bowl, the network will be down around 10 percent this year, owing to the painful decline of both American Idol and Glee, plus massive audience defection from Tuesday comedy anchor New Girl.) But Reilly has been playing with off-cycle development since he got to Fox, putting Glee together outside of pilot season in 2008. Its success made Reilly think he was close to changing the system, but instead, "everybody made their way back to the old way," he says. "So finally I said, 'I'm going to literally have to will this into happening unilaterally, and then the rest of the town joins us or they don't.'"
Reilly ended up pushing Fox out of pilot season using a very old-school Hollywood tool: an open checkbook.  Starting last year, he began spending big bucks putting together those "event series" — giving blind orders to a 24 reboot, an American version of the British crime hit Broadchurch (now called Gracepoint) and the M. Night Shyamalan–produced miniseries Wayward Pines. He then outbid other networks for in-demand projects such as Gotham, the D.C. Comics–produced series about Batman villains. "All of a sudden, I had this portfolio of things, and said, 'You know what? Just lean into this a little bit,'" Reilly explains. Around September, he pitched his boss, Fox Networks Group CEO Peter Rice, on the idea, and even briefed Rice's boss, 21st Century Fox co-chief operating officer James Murdoch. "Everybody said, 'This makes a lot of sense. We should go do this,'" Reilly said. It helped that Reilly didn't need to ask for a budget increase to execute his plan. "Frankly, in the short-term,  we saved a lot of development money," he says. But rather than pocket the cash that would've gone to buying more scripts and making more pilots, "We're having the highest spend on content, really, in the history of the network."
While Reilly's method isn't financially much of a risk, it leaves him vulnerable should it fail to produce more hits than the old way. Reilly counters that it's not like the current system is yielding much success. Even when networks do manage to find a show that connects, viewers are proving more fickle than ever, with freshman hits such as 2 Broke Girls, Revenge, and New Girl struggling by season three. "We can't do any worse in terms of the failure rate and the amount of money we've been flushing down the toilet," Reilly says. "I think you're going to see adoption of this, by even some of my competitors who are criticizing it."
Reilly, Tassler, and their peers probably find it a bit harder to get up every morning these days, what with overnight ratings reports regularly touting yet another record low for one show or the other ("I'm in a fetal position half the time," Reilly jokes). Broadcast and cable execs alike are also waging a fierce war to get Nielsen to better tabulate their viewership (by more accurately counting online streams of shows) and to then better monetize that audience (by convincing Madison Avenue to recognize the legitimacy of people who watch recorded shows more than three days after they first air). But "the good news," Reilly says, is that "people are still loving television. It was only a [few] years ago where there were some pundits that said television as we knew it was going to be over. That it was short form, gaming, interactive, user-generated content, all of these other things, that were going to displace television. And they haven't. Narrative storytelling is wired into our humanity."
What worries Reilly most is that the explosion in original content will reach a saturation point: "I do not believe there's an infinite amount of capacity," he says, for the existing TV ecosystem to support so much programming. "A lot of these [cable networks and streaming] services are going to find it impossible to recruit an audience." And while broadcasters like Fox still have a competitive advantage, Reilly knows that won't be the case forever: "Do I think there will always be four broadcast networks that look exactly like they do today? Unlikely, probably. So my job is not just to put on shows people will want to watch; it's also to shepherd in this new era of how people watch television. I'm trying to be a broadcaster and have a big cultural impact. Trying to find big hits has always been a needle-in-a-haystack endeavor. Now the size of that haystack has quadrupled."
*This is an extended version of an article that appeared in the May 5, 2014 issue of New York Magazine.