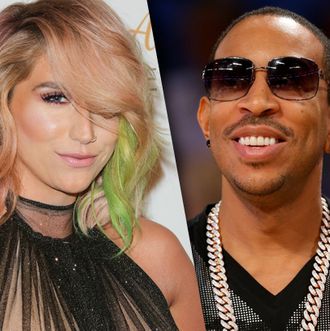 ABC's new talent show, Rising Star, just secured the final members of its judging panel: Ludacris and Kesha. They'll join Brad Paisley and host Josh Groban. Just what is Rising Star and how does it differ from American Idol, The Voice, The X-Factor (R.I.P.), and America's Got Talent? In case you forgot:
In Israel, the show airs live — even the audition rounds — and the audience votes, via app, in real time. The Rising Star stage puts contestants behind an LED wall that lights up with the Facebook photos of the voting populace. When the performer passes the threshold of votes needed to move on to the next round, the wall flies up, and everyone rejoices.
So what will the judges do, then? Provide beautiful banter? Welcome, Kesha and Luda! We anticipate your chemistry.