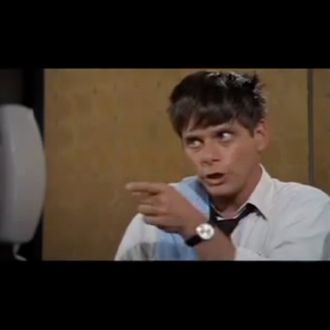 Only read on if you've watched this week's Mad Men.
On tonight's midseason finale of Mad Men, Bert Cooper upstaged Michael Jackson's hologram with a show-stopping posthumous performance of "The Best Things in Life Are Free." If that final scene left you craving more music from the golden-throated Robert Morse, man are you in luck: The actor has been singing and cutting rugs for a long time, and many of his greatest hits are on YouTube. These are a few.
Here he is as J. Pierrepont Finch doing "I Believe in You," "Rosemary," and "Brotherhood of Man" in the 1967 movie version of How to Succeed in Business Without Really Trying (he won a Tony for his performance in the Broadway show).
Here he is performing "I Believe in You" on a 1982 TV special.
And here he is, with Tony Roberts, singing "The Beauty That Drives Men Mad" from Sugar, the 1972 musical adaptation of Some Like It Hot.