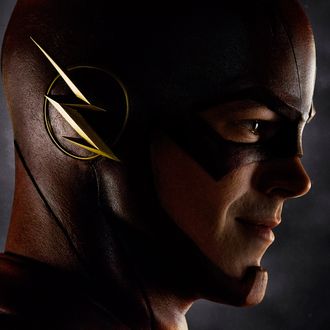 After having one of its best seasons in a long time, the CW will make only minor tweaks to its schedule next fall and add just two new shows. In order to prop up what's long been its weakest night, the network is moving freshman hit The Originals to Mondays at 8 and pairing it with new telenovela-like dramedy Jane the Virgin at 9. And in order to fill the hole left by The Originals, superhero hour (and Arrow spinoff) The Flash will kick off Tuesdays at 8. Those three changes aside, the remaining 70 percent of the CW's ten-hour, five-night lineup will remain the same as it is now. Hart of Dixie and Beauty and the Beast are being saved for midseason, as are new dramas The Messengers and iZombie.
While the CW is still a very modestly rated network whose programs often reach fewer young viewers than those on cable nets such as ABC Family, the past two years have seen it stabilize and even grow a bit. Since last summer, CW has launched four solid new shows (The Originals, Reign, The 100, and a reboot of Whose Line Is It Anyway?), more than any of its Big Four rivals. This season was also the CW's most-watched in three years. The full CW schedule, expected to roll out in October, is below.
MONDAY
8:00-9:00 p.m. The Originals
9:00-10:00 p.m. Jane the Virgin
TUESDAY
8:00-9:00 p.m. The Flash

9:00-10:00 p.m. Supernatural

WEDNESDAY
8:00-9:00 p.m. Arrow
9:00-10:00 p.m. The 100

THURSDAY
8:00-9:00 p.m. The Vampire Diaries

9:00-10:00 p.m. Reign
FRIDAY
8:00-8:30 p.m. Whose Line Is It Anyway?

8:30-9:00 p.m. Whose Line Is It Anyway? (encore)
9:00-10:00 pm. America's Next Top Model