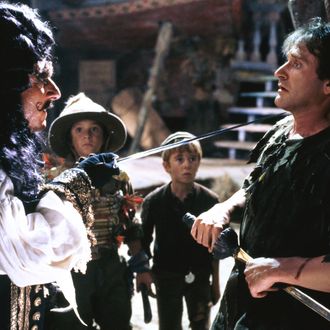 At the beginning of (and throughout) every month, Netflix Streaming adds new movies and TV shows to its library. Here is a quick list of several that you might be interested in. Some of these were added halfway through or near the end of April, but we're going to include them in this roundup anyway, since you may have missed them. Some may also have previously been on Netflix, only to have been removed and then added back. Feel free to note anything we've left out in the comments below.
Godzilla vs. Mothra
Just in time for Hollywood's latest stab at the King of Monsters, many of Toho Company's "Shōwa"-era Godzilla movies, from the defining 1954–75 run, are now available for your binge-watching preparation. Those looking for the reptilian behemoth in his purest, most metaphorical form should turn to Godzilla: King of Monsters, the Americanized version (now with more Raymond Burr!) of Ishiro Hond's original film. But for kaiju vs. kaiju throwdowns, Godzilla vs. Mothra ranks among the best. Beefed up with bizarre sci-fi/fantasy plot hooks — Mothra's "keepers" are a pair of Thumbalina twins — the movie helped Godzilla take a huge step forward into becoming Japan's biggest family-friendly franchise. It is a pinnacle of Man-in-Suit destruction.
Hook
Cited as one of Steven Spielberg's worst films by critics and one of his best by nostalgic children of the '90s, the Robin Williams–starring Peter Pan epic arrives on Netflix for your definitive judgment. Does it capture the whimsy of childhood playtime? Or is it a bloated excuse for Dustin Hoffman (and the recently deceased Bob Hoskins) to go hog wild with an over-enunciated English accent? Rufio wonders if the naysayers are just too grown up to understand.
The Selfish Giant
Clio Barnard followed up her riveting, 2010 documentary/narrative hybrid The Arbor with this coarse bit of modern-day Dickens. Teetering on the edge of miserablism, The Selfish Giant follows two 13-year-old working-class boys as they roam their small British town looking for junk to sell to a scrap dealer. When they stiff the guy, who turns out to be involved in some shady business on the side, hell breaks loose. Not every coming-of-age story can be picture-perfect. Barnard's portrait is unflinching.
Don Jon
Joseph Gordon-Levitt's directorial debut explores porn addiction, gives Scarlett Johansson a Jersey accent, and draws Tony Danza out from wherever Tony Danza was hiding the past decade. A scene where Johansson erotically convinces Gordon-Levitt to take night classes proves the actor turned director learned a thing or two hanging around Seth Rogen on the set of 50/50.
The Living Daylights
Like the Godzilla movies, Netflix earned a smattering of 007 missions this month, including Timothy Dalton's underappreciated first outing, The Living Daylights. After the Roger Moore–led installments devolved into pure buffoonery (looking at you, Moonraker), the franchise took its first gamble at a grittier, deadlier James Bond.
Instructions Not Included
This Spanish-language comedy turned heads last September when it took third place at the U.S. box-office charts in its debut weekend and earned over $44 million by the end of its run. Starring Eugenio Derbez as an Acapulco playboy thrust into the world of parenthood, Instructions Not Included is a for-all-ages comedy aimed at Latino families, who, much to Hollywood's surprise, are in search of entertainment as well.
Maximum Overdrive
Stephen King's sole directorial effort pits Emilio Estevez against killer machines (including an evil truck, an evil arcade machine, an evil lawnmower, and an evil soda machine). It's every bit as campy — and fun — as it sounds.
New seasons of TV:
American Dad! (Season 8, available May 11)
Anthony Bourdain: Parts Unknown (Season 1, 2)
Derek (Nnw Episodes, available May 30)
The Inbetweeners (Season 3)
Psych (Season 7)
Royal Pains (Season 5, available May 8)
Scandal (Season 3, available May 17)
Other movies available:
Adventures in Babysitting
All I Want
Annie Hall (available May 31)
Backdraft
Beethoven
The Benchwarmers
The Big Chill
The Big Hit
Boys Don't Cry
Bram Stoker's Dracula
Bridget Jones: The Edge of Reason
The Buddy Holly Storytellers
Bullet
Candyman
Charlie Countryman
The City of Lost Children
Cursed
Danny Deckchair
Eddie Murphy: Delirious (available May 15)
Encounters at the End of the World
Escape from Tomorrow (available May 27)
Exit Through the Gift Shop
Federal Hill
Fido
Final Fantasy VII: Advent Children
For Your Eyes Only
Forrest Gump
Free Birds (available May 13)
Freedomland
Friday the 13th, Part 7: The New Blood
From Dusk Till Dawn
From Russia with Love
Ghidorah, The Three Headed Monster
Godzilla Raids Again
Godzilla: King of the Monsters
Godzilla's Revenge
Godzilla vs. Monster Zero
Goldfinger
Heavy Metal
Here Comes the Devil
The Human Stain
Ichi the Killer
The Jewel of the Nile
The Juror
Kill Bill: Volume 1
Kill Bill: Volume 2
Knucklehead
La Bamba
The Legend of Bagger Vance
The Legend of Drunken Master
Leviathan (available May 27)
Live and Let Die
The Living Daylights
Machete Kills (available May 22)
Metallica Through the Never
Miss Pettigrew Lives for a Day (available May 15)
Mr. Smith Goes to Washington
Much Ado About Nothing (available May 9)
Muscle Shoals
Never Say Never Again
Odd Thomas
The Odessa File
Pain and Gain (available May 10)
Paper Moon
The Pervert's Guide to Ideology
The Prince of Tides
Revenge
Richard Pryor: Live on the Sunset Strip
Rodan
Romancing the Stone
School Daze
Shopping
Single White Female
Sneakers
St. Elmo's Fire
Starman
Star Trek Into Darkness (available May 17)
Terror of Mechagodzilla
That's What I Am
These Birds Walk (available May 29)
Top Secret!
Tortilla Soup
Urban Legends: Bloody Mary
Vanishing of the Bees (available May 27)
A View to a Kill
Wicker Park (available May 30)
Winged Migration
You Only Live Twice