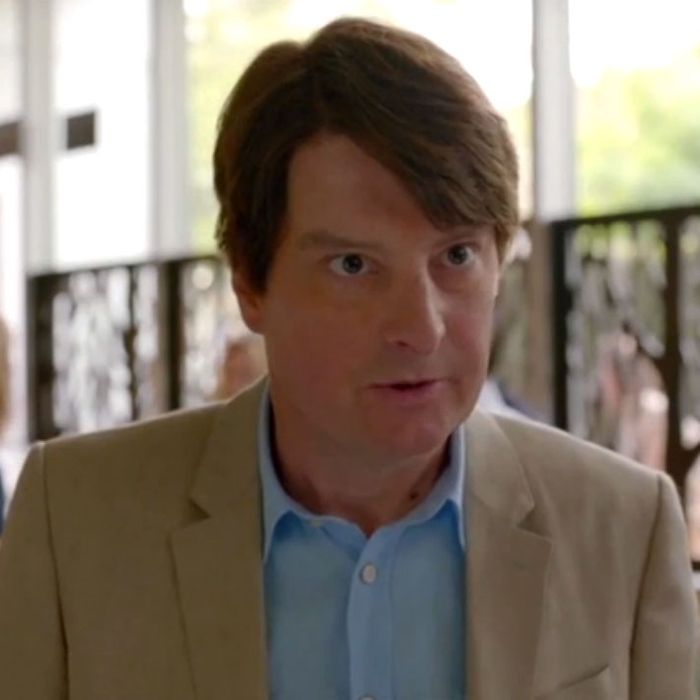 Last night's Silicon Valley was Christopher Evan Welch's last. Because after shooting five episodes playing the show's best and most interesting character, Welch couldn't go on, as a result of complications stemming from the cancer that would eventually kill him. Rewatching the episode for the first time since learning that Welch had died, my reaction was the same mix of sad, angry, and inspired that I originally felt and wrote about in my tribute to the actor last month.
The scene, which is embedded below, was always my favorite one of Welch's character, Peter Gregory. Partly because of that super weird throat noise he makes when seeing Gavin Belson, which is exactly the type of big acting swing that I loved about his performance. And partly because of the eventual confrontation with Belson. In that moment, Welch is able to play Gregory as both totally bonkers and also obviously affected. Welch always infused Gregory with a sense a humanity, and in this scene, it was most palpable.
Executive producers Mike Judge and Alec Berg never considered reshooting Welch's part, telling Business Insider, "The brilliance of Chris' performance is irreplaceable, and inspired us in our writing of the series." They added, "The entire ordeal was heartbreaking. But we are incredibly grateful to have worked with him in the brief time we had together. Our show and our lives are vastly richer for his having been in them." Ours as well.