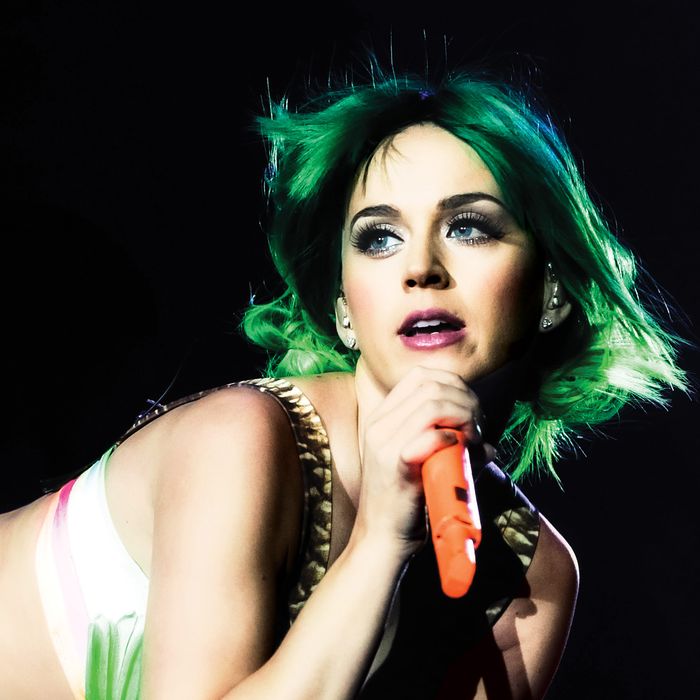 Katy Perry
Photo: Christie Goodwin/Getty Images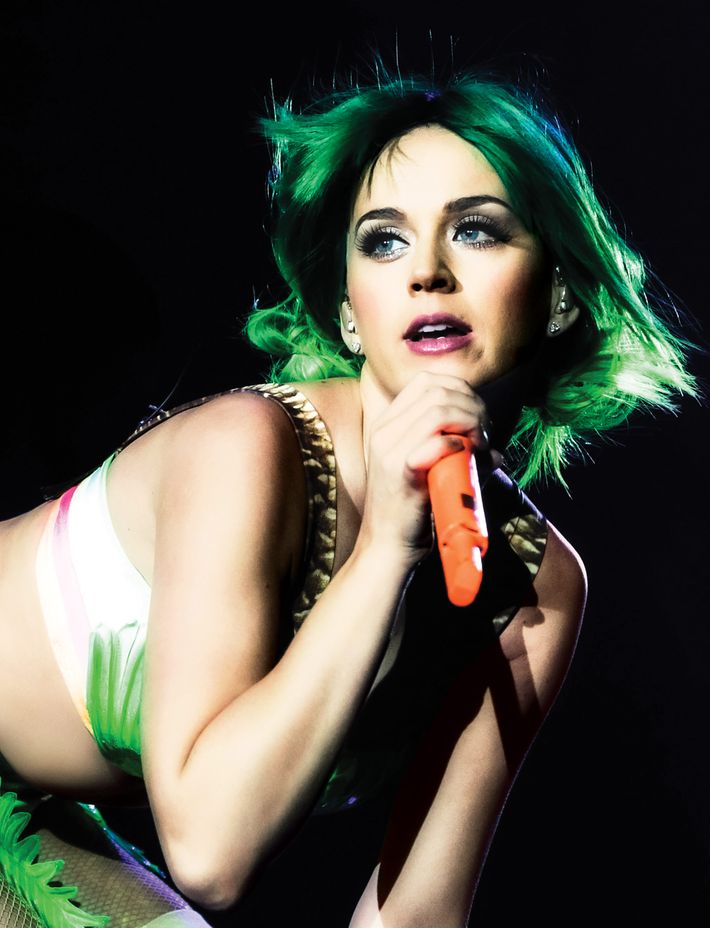 May
5/25: Mark Ruffalo, Julia Roberts, Matt Bomer, Taylor Kitsch, and Jim Parsons star in Ryan Murphy's HBO adaptation of Larry Kramer's 1985 play, The Normal Heart.
5/28: The Gotham Chamber Opera presents The Raven, featuring a performance by ballet legend Alessandra Ferri, in the midst of a comeback after saying "nevermore" in 2007.
5/30: Maleficent opens. It's like Wicked but with Angelina Jolie as the villain from Sleeping Beauty. Also, A Million Ways to Die in the West (star Liam Neeson is presumably responsible for at least 700,000 of them).
5/31: Kenneth Branagh, making his New York stage debut, gets Shakespearean again in Macbeth at the Park Avenue Armory.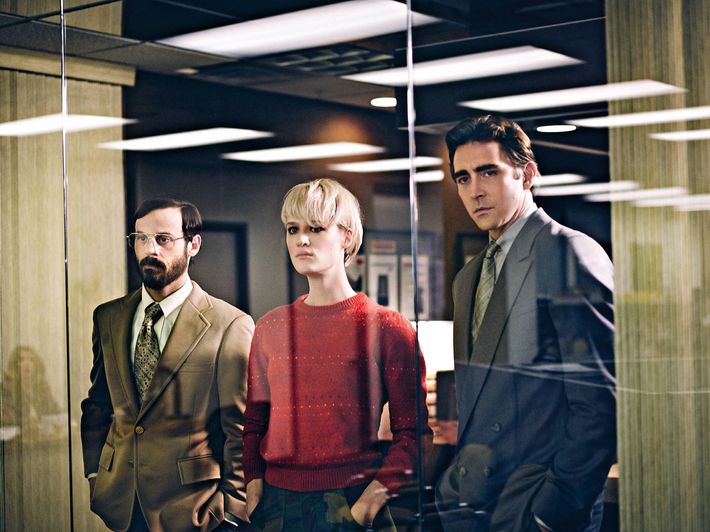 June
6/1: Halt and Catch Fire—a darker, dramatic version of Silicon Valley set in the 1980s at the dawn of the personal-computer boom—debuts in AMC's Mad Men slot.
6/2: All eyez will be on Broadway's Holler If Ya Hear Me, a musical inspired by the lyrics of 2Pac, as it begins previews at the Palace Theatre.
6/3: Hamish Linklater and Lily Rabe are Benedick and Beatrice in the Shakespeare in the Park production of Much Ado About Nothing. Miranda Lambert's presumptuously titled new album, Platinum, arrives, as do Zack O'Malley Greenburg's business chronicle Michael Jackson, Inc. and Thomas Beller's bio-from-a-distance, J. D. Salinger: The Escape Artist. Also, Stephen King releases his 52nd novel, the detective story Mr. Mercedes, and 50 Cent, no slouch either, drops his fifth album, Animal Ambition.
6/4: Electric lady Janelle Monáe kicks off the summerlong Celebrate Brooklyn! series at the Prospect Park Bandshell.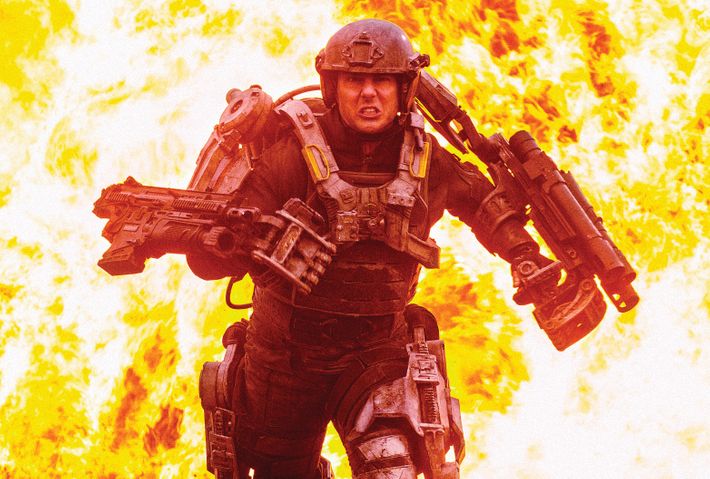 6/6: Busy day: Tom Cruise battles aliens over and over again in the Groundhog Day–Independence Day mash-up Edge of Tomorrow, Shailene Woodley and Ansel Elgort play cancer-stricken lovers in The Fault in Our Stars, Jenny Slate stars in the abortion rom-com Obvious Child, Orange Is the New Black's second season hits Netflix, and OutKast bring their reunion to the Governors Ball festival on Randalls Island.
6/9: Go see 22 drawings and two paintings by Jean-Michel Basquiat, on display for one more week at Acquavella Galleries.
6/10: More summer sequels: Jack White releases his second solo album, Lazaretto, and Hillary Clinton her second memoir, Hard Choices.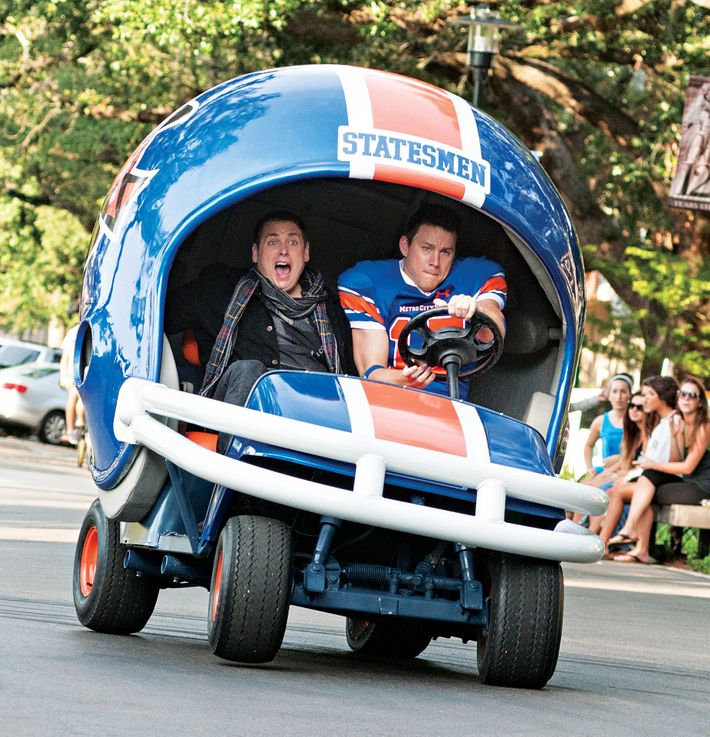 6/13: Channing Tatum and Jonah Hill go undercover (again) in 22 Jump Street, and dragons are disciplined (again) in How to Train Your Dragon 2. There's also The Rover, David Michôd's follow-up to Animal Kingdom, and Lullaby, a cancer drama starring Amy Adams and Garrett Hedlund. And Kelis performs songs from her new album, Food, at Webster Hall.
6/16: The Who & The What, a new play by Pulitzer winner Ayad Akhtar (Disgraced), about a writer's attempts to please her traditional Pakistani-American family, opens at the Claire Tow Theater.
6/17: Feeling nostalgic? Ringo Starr & His All Starr Band play the first of two nights at the Beacon Theatre, and Everclear, Eve 6, Spacehog, and Soul Asylum play Irving Plaza. Also, Jennifer Lopez releases her eighth album, A.K.A., and the final work of late muckraking journalist Michael Hastings, roman-à-clef-ish novel The Last Magazine, comes out.
6/18: Watch actor Ellar Coltrane grow from boy to man in Richard Linklater's Boyhood (which was shot over 12 years), then bawl your eyes out.
6/19: Will Dave Chappelle complete his set at Radio City Music Hall or just sit on a stool and smoke cigarettes, like he did in Hartford last summer? Buy a ticket and find out.
6/20: Clint Eastwood and Roman Polanski both do stage-to-screen adaptations (with Jersey Boys and Venus in Fur, respectively). In Think Like a Man Too, Kevin Hart and Gabrielle Union plan rival bachelor-bachelorette parties in Vegas.
6/21: Back from a year of illness, Morrissey takes to the stage at Barclays Center, ahead of the release of his latest melodramatically titled album, World Peace Is None of Your Business.
6/22: The final season of HBO's True Blood begins, with, it is hoped, an explanation for what Alexander Skarsgård was doing naked on that glacier in last year's finale. DJs pay tribute to legendary house innovator Frankie Knuckles (who passed away in March) at Herbert Von King Park. Willem Dafoe and Mikhail Baryshnikov star in the surrealist comedy The Old Woman at BAM.
6/23: Psychedelic ukulelist Tune-Yards performs tracks from her third album, Nikki Nack, at Webster Hall. British folkie Ed Sheeran beefs up his sound with the help of Pharrell Williams and Rick Rubin on his second album, X.
6/25: A cop (Grey's Anatomy's Chyler Leigh) finds the one cabbie who will take her to Brooklyn (Inglourious Basterds' Jacky Ido) in Taxi Brooklyn, NBC's adaptation of Luc Besson's Taxi movie series. Pierre Niney stars in the fashion biopic Yves Saint Laurent.
6/26: Kids and Bully director Larry Clark gets a career retrospective at Luhring Augustine Gallery. Bring your parents!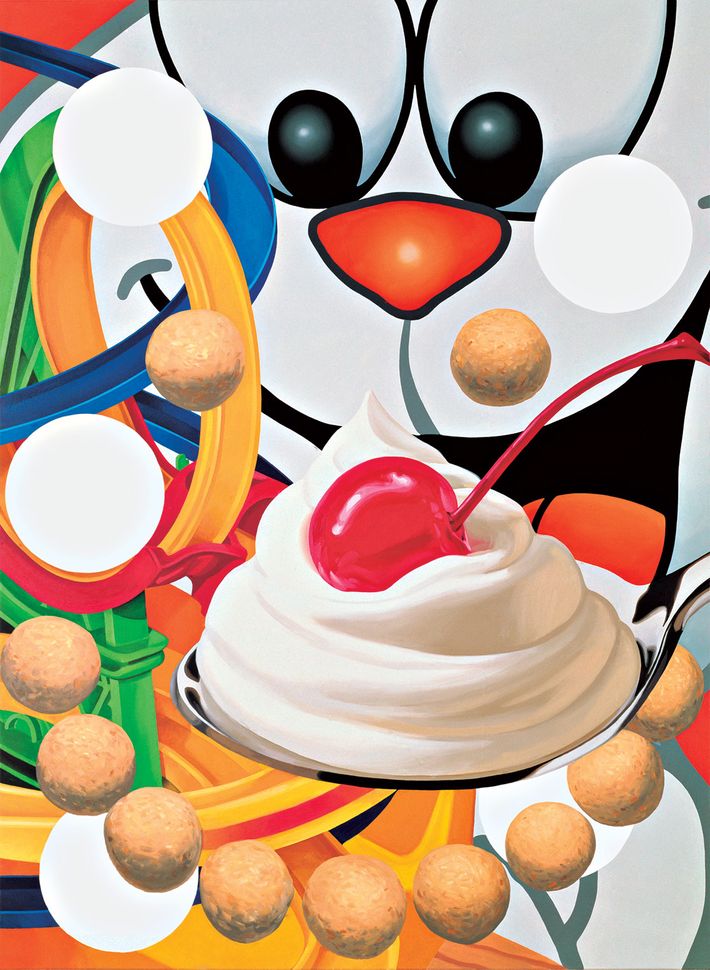 6/27: South Korean filmmaker Bong Joon-ho (The Host) makes his English-­language debut with the postapocalyptic thriller Snowpiercer. Mark Wahlberg replaces Shia LaBeouf in Transformers: Age of Extinction. New York's first large-scale Jeff Koons retrospective is the final exhibition to be held in the Whitney's Upper East Side digs before the museum's move downtown next spring. Expect vacuum cleaners, balloon dogs, and porcelain Michael Jacksons.
6/29: Justin Theroux and Liv Tyler stick around after the Rapture in HBO's The Leftovers, adapted by Damon Lindelof from Tom Perrotta's 2011 novel. Spike Lee's gentrification-predicting Do the Right Thing celebrates its 25th anniversary at the closing night of BAM's CinemaFest. Lee, Danny Aiello, and Rosie Perez will be there.
6/30: Dean Norris and Rachelle Lefevre still aren't going anywhere: CBS's Under the Dome returns for season two. Beck sings sad songs from his sad new album, Morning Phase, at Hammerstein Ballroom.
July
7/1: Read Friendship, the first novel by former Gawker editor, oversharing memoirist, and web-era projection screen Emily Gould.
7/2: Melissa McCarthy rides again, this time with Susan Sarandon (as her grandmother) in the road-trip comedy Tammy. A cop (Eric Bana) teams up with an exorcist (Édgar Ramírez) in Deliver Us From Evil. Three boys get text messages from aliens in Earth to Echo.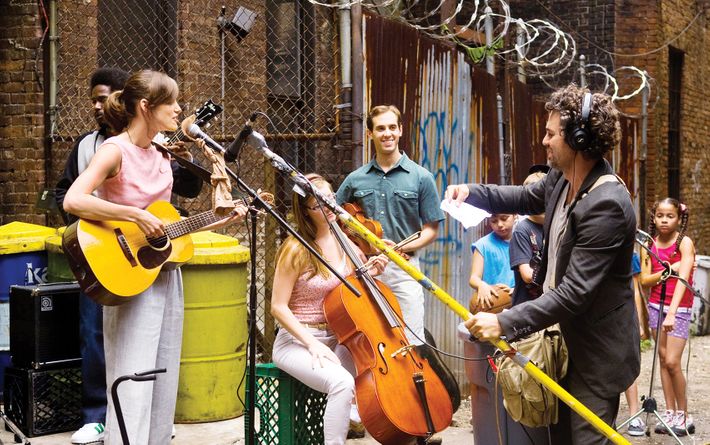 7/4: Once director John Carney plays matchmaker to another couple (Keira Knightley and Mark Ruffalo), with all the guitar-picking and plaintive warbling you can handle, in Begin Again. Hoop Dreams director Steve James pays tribute to a critic who helped put him on the map with Life Itself, a documentary based on Roger Ebert's 2011 memoir.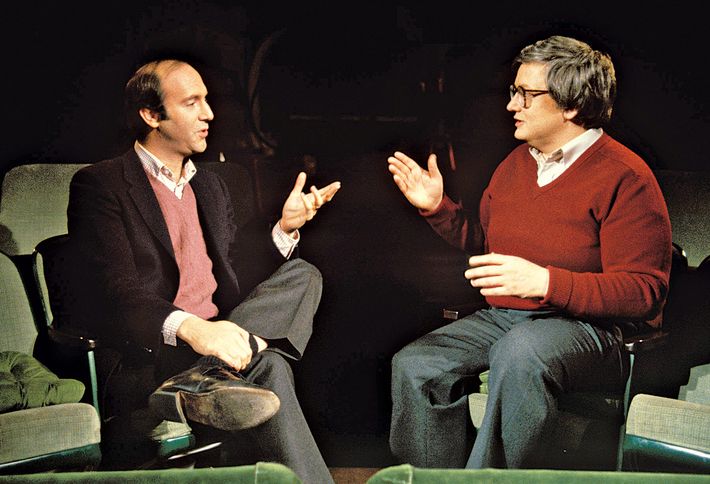 7/8: All your favorite TV-makers—director David Schwimmer (Friends), writer Laura Eason (House of Cards), and star Anna Gunn (Breaking Bad)—come together for Sex With Strangers, a dramedy, at Second Stage Theatre.
7/9: Katy Perry changes costumes, and performs songs that will be stuck in your head for weeks, at Madison Square Garden. An astronaut (Halle Berry) learns you can't go home again, at least not without things getting really weird, on CBS's sci-fi drama Extant.
7/10: William T. Vollmann releases the ghost-themed Last Stories and Other Stories, his first work of fiction in nearly a decade, and Tiphanie Yanique releases her novel Land of Love and Drowning, a work of postcolonial lyrical mystery.
7/11: The damn dirty apes are back, but James Franco's not—he's replaced by Gary Oldman and Keri Russell—in Dawn of the Planet of the Apes. A real-estate broker (Michael Douglas) grows a heart when he learns he has a granddaughter in And So It Goes. A young photographer (Boardwalk Empire's Ben Rosenfield) moves to Long Island and clashes with his rich neighbors in Affluenza.
7/13: Showtime's sophomore series Masters of Sex and Ray Donovan return for more lusty labwork and noirish anti-heroism (respectively).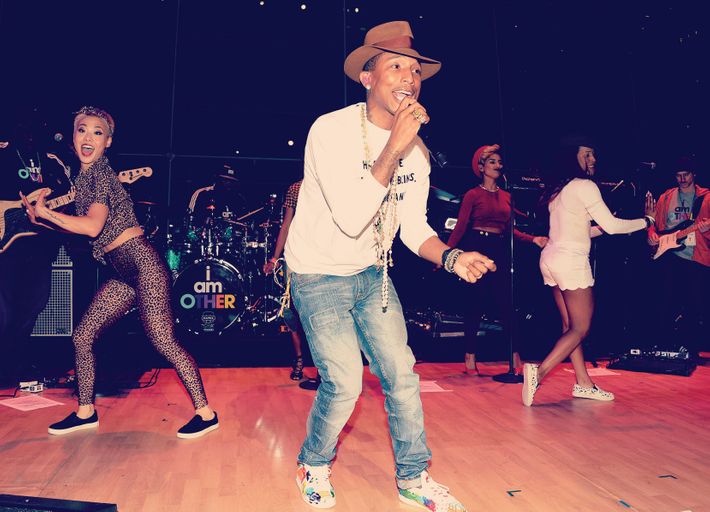 7/14: Bruno Mars and Pharrell Williams join forces, and maybe trade hats, at Madison Square Garden.
7/16: Hard-rockers Queens of the Stone Age will blow eardrums at an intimate gig at the Capitol Theatre.
7/17: Mobb Deep return to their old stomping grounds for a free SummerStage show at Long Island City's Queensbridge Park.
7/18: Channing Tatum is a genetically engineered man-wolf and Mila Kunis a housekeeper fighting to rule the world in the Wachowski siblings' latest sci-fi epic, Jupiter Ascending. A molecular biologist discovers secrets of the universe while studying eyeballs in I Origins. Also, Zach Braff's Wish I Was Here, a Kickstarter-funded spiritual sequel to Garden State, arrives at last. And for the kids: Disney's Planes: Fire & Rescue touches down in theaters.
7/22: Indie-rocking hermits Neutral Milk Hotel make a rare appearance outdoors at the Prospect Park Bandshell. John Lithgow plays a downward-spiraling monarch at the Delacorte for Shakespeare in the Park's King Lear.
7/23: Jonathan Demme and Wallace Shawn do Ibsen in A Master Builder. 
7/24: Dust off your Doc Martens: '90s alt-rock girl-power group Veruca Salt play their first New York show in 19 years.
7/25: The late Philip Seymour Hoffman tries on a German accent in Anton Corbijn's big-screen adaptation of John le Carré's A Most Wanted Man; Anna Kendrick stars and Lena Dunham cameos in Joe Swanberg's Happy Christmas; There Will Be Dancing in Step Up: All In. Colin Firth and Emma Stone hit the French Riviera in Woody Allen's Magic in the Moonlight, Dwayne Johnson plays against type as a muscled warrior in Hercules, and Cameron Diaz and Jason Segel make a home movie in Sex Tape.
7/26: Spend the day taking in Toulouse-Lautrec's lithographic visions of 19th-century Parisian hedonism at MoMA. At night, watch Nick Cave team up with Devendra Banhart in Prospect Park.
August
8/1: Chadwick Boseman stars in the James Brown biopic Get On Up. Brendan Gleeson is a good priest battling evil forces in Calvary. Also, Bradley Cooper voices an anthropomorphic, crime-fighting raccoon in Marvel's Guardians of the Galaxy.
8/5: Nerds, stay calm: The final installment in Time tech writer Lev Grossman's best-selling fantasy trilogy, The Magician's Land, is out today. Also, Richard House's Booker-long-listed, 1,000-page, hallucinogenic fictional account of the Iraq War and its aftermath, The Kills, is finally released in the States.
8/7: The Mark Morris Dance Group's first New York production of its revamped opera-ballet version of Handel's Acis and Galatea comes complete with costumes by Isaac Mizrahi at the David H. Koch Theater.
8/8: Scarlett Johansson plays a super­human, time-traveling drug mule in Luc Besson's Lucy, Megan Fox stars opposite karate-fighting reptiles in Teenage Mutant Ninja Turtles, and tornadoes tear the roof off in Into the Storm.
8/13: Tori Amos flogs her new album, Unrepentant Geraldines, at the Beacon Theatre.
8/15: Mel Gibson, Harrison Ford, and Kelsey Grammer join the usual players in the AARP action series The Expendables 3. Meryl Streep, Katie Holmes, and Jeff Bridges star in the adaptation of Lois Lowry's The Giver.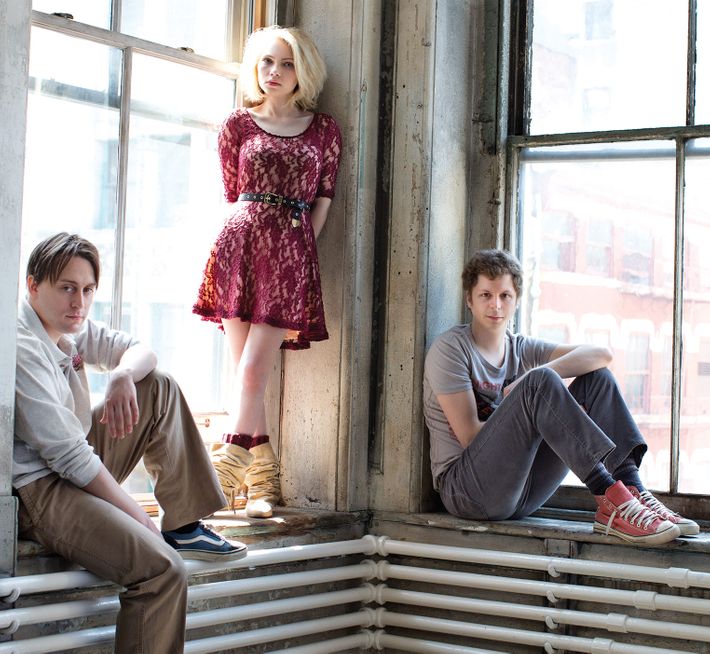 8/18: Tavi Gevinson and Michael Cera make their Broadway debuts in Kenneth Lonergan's post-adolescence drama This Is Our Youth, with music by Vampire Weekend's Rostam Batmanglij.
8/22: John Lithgow and Alfred Molina are lovers forced to live apart (by the harsh logic of New York real estate) in Ira Sachs's Love Is Strange, Jessica Alba returns as a stripper in Sin City: A Dame to Kill For, and Michael Fassbender plays a masked rock musician in Frank. And expect disco beats, fake blood, and ironic mariachi uniforms on the first show of Arcade Fire's three-night stand at Barclays Center.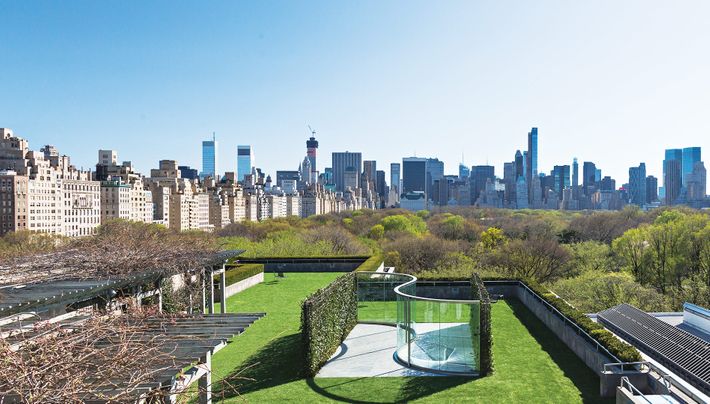 8/25: Get lost in Dan Graham's futuristic glass, grass, and mirror-maze installation on the Met's roof garden.
8/27: Pierce Brosnan is a former CIA operative brought back for one last mission in November Man.
8/29: Jennifer Aniston and Tim Robbins tackle Elmore Leonard in Life of Crime. The three-day EDM-fest Electric Zoo kicks off on Randall's Island. The lineup isn't finalized, but synths, strobe lights, and mud-covered revelers will be there.
*This article appears in the May 19, 2014 issue of New York Magazine.