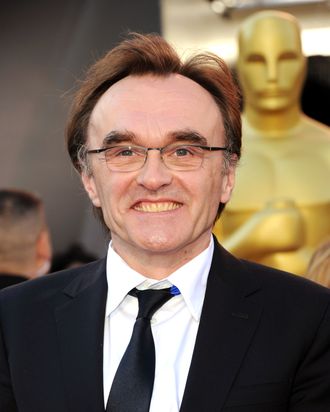 Director Danny Boyle arrives at the 83rd Annual Academy Awards held at the Kodak Theatre on February 27, 2011 in Hollywood, California.
Photo: Jason Merritt/Getty Images
Trainspotting and Slumdog Millionaire director Danny Boyle is executive producing Babylon, a new original series for SundanceTV. A 90-minute pilot starring Brit Marling (Another Earth) and James Nesbitt (The Hobbit) aired on UK's Channel 4 earlier this year, with the full series set to air in 2015. Described as "a workplace satire set inside a modern police force," the show stars Marling as an American executive attempting to revitalize the London Police Force's PR department by teaching them how to use social media. Expect lots of cross-cultural misunderstandings and displays of technological and bureaucratic ineptitude, plus whatever crazy wild card stuff Danny Boyle pulls out of his hat this time.