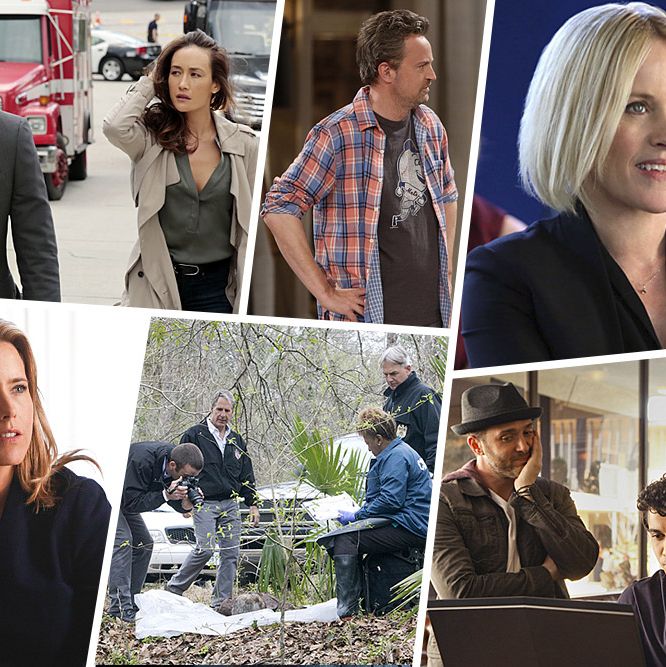 Vulture's TV critic, Matt Zoller Seitz, will be watching and evaluating the early clips and concepts of each of the new shows unveiled at this year's upfronts. Here are his thoughts on CBS's shows.
NCIS: New Orleans
The gist: A new entry in the franchise, starring Scott Bakula, Lucas Black, and Zoe McClellan.
Gut reaction: There's pretty much no way that another one of these could excite me unless it was set in Hell, and maybe not even then. But if it's your bag, knock yourself out.
Extant
The gist: In this miniseries from Mickey Fisher and executive producer Steven Spielberg, an astronaut (Halle Berry) returns home from a solo mission pregnant, seemingly by an apparition, despite the fact that she's infertile; her pregnancy creates tension between her, her scientist husband (Goran Visjnic), and her robot son (Piece Gagnon, the scary-as-hell kid from Looper). More complications ensue. Robot boy is convinced that humanity's extinction is imminent.
Gut reaction: Very much looking forward to this, not just because it combines elements from two of my favorite science-fiction stories (Solaris and A.I., the latter directed by Spielberg), but because it's a miniseries that doesn't have to spin its plot out indefinitely.
Madam Secretary
The gist: When the secretary of state dies, a brilliant former CIA analyst turned college prof (Téa Leoni) is tapped as a replacement. At first she struggles to adapt to her new circumstances, but hey, whaddaya know, she's a natural.
Gut reaction: Lots of deep bench ensemble casts on TV this coming fall, but Madam Secretary might take the prize. Besides Leoni, one of my absolute favorite actresses in comedy or drama, you've got Keith Carradine, Bebe Neuwirth, William Sadler, Tim Daly, Željko Ivanek, and other veterans. I hope it can sustain the energy it appears to have — series TV can be such a slog for writers — and there are some lines in the trailer that do not bode well. (Carradine: "You don't just think outside the box, you don't even know there is a box!") Still, as the heroine herself asks, "Can I be cautiously optimistic?"
The McCarthys
The gist: In Boston, the brusque macho patriarch (Jack McGee) of a big, sports-crazed clan chooses his sensitive, non-sports-loving gay son Ronny (Tyler Ritter) as his assistant high-school basketball coach.
Gut reaction: Finally, a sitcom premise we haven't seen a million times before. The idea that a gay man wouldn't be into sports feels very 1970s Burt Reynolds movie, though. And is this enough to sustain a series? It sounds like the plot of a better-than-average Will Ferrell movie. I guess we'll see.
Scorpion
The gist: Eccentric genius Walter O'Brien (Elyes Gabel) leads a team of misfit eggheads in a special section of the Department of Homeland Security that's charged with heading off high-tech threats.
Gut reaction: Can a show built around a bunch of guys furiously typing on keyboards be exciting? I guess we're about to find out. At least Robert Patrick and Katharine McPhee are in the cast, to connect the core characters to the non-virtual world.
Stalker
The gist: LAPD Detective Jack Larsen (Dylan McDermott), one of those brilliant hothead-maverick types, transfers to the NYPD and begins working on stalking cases, some virtual, others physical. His boss, Lieutenant Beth Davis (Maggie Q), has a traumatic history involving stalking; for her, it's personal. Personal, do you hear?
Gut reaction: Stalking is a serious problem in this country, but this trailer just looks like more exploitative, alarmist CBS fearmongering, designed to make your mom terrified of venturing outdoors after sundown.