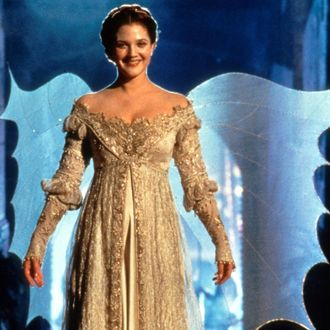 Photo: Twentieth Century Fox
At the beginning of (and throughout) every month, Netflix Streaming adds new movies and TV shows to its library. Here is a quick list of several that you might be interested in. Some of these were added halfway through or near the end of May, but we're going to include them in this roundup anyway, since you may have missed them. Some may also have previously been on Netflix, only to have been removed and then added back. Feel free to note anything we've left out in the comments below.
Orange Is the New Black (Season two available June 6)
Piper, Alex, Red, Crazy Eyes, Nicky, and Pornstache return for another round of prison-based dramedy. We've collated everything you could want to devour in preparation: Exclusive posters, interviews, prison survival tips, and video of the OITNB cast facing off in trivia against their Brooklyn Nine-Nine rivals. Can you tell we like this show?
Lawless (Available June 29)
Put aside your grievances with Shia LaBeouf: John Hillcoat's crime drama distills Prohibition-era warring down to one moonshining family's brutal escapades. Hillcoat's action is electrifying, Nick Cave's raw bluegrass roars, and Tom Hardy redefines normcore with his cardigan-heavy wardrobe. Completely underappreciated during its 2012 release.
The Triplets of Belleville
Will there ever be a CG cartoon as stunning as the handcrafted work in 2-D animated films? Even Pixar's finest lag behind Sylvain Chomet's 2003 musical caper, a mosaic of comic caricatures, 1930s French jazz, and silent-era slapstick. For audiences of all ages, without feeling manufactured for any of them.
Elaine Stritch: Shoot Me (Available June 24)
Alec Baldwin, Tina Fey, Nathan Lane, John Turturro, Harold Prince, and the late James Gandolfini all lend their talking heads to a fitting, cheeky tribute to the Broadway and film legend. At the very least, you know Stritch as Jack Donaghy's mother on 30 Rock. But there's a lengthy, fruitful career behind the 89-year-old actress, carefully traced by Shoot Me.
Ever After: A Cinderella Story
With Maleficent in theaters, check out the best-case scenario for a revisionist fairy tale. Pre-Blended Drew Barrymore (that's how we mark time now) stars as "the real" Cinderella, a servant in 16th-century France who finds herself entangled in a forbidden love affair with a hunky prince (Dougray Scott). It's not quite Romeo + Juliet, but it'll do.
The Pirate Fairy (Available June 15)
And for parents looking for a movie to enjoy with the kids, there's Disney's The Pirate Fairy, which touts Parenthood's Mae Whitman as Tinker Bell and Tom Hiddleston as a singing pirate. Yes, he sings too:
El Dorado
Netflix has always been light on the classic Westerns, making the addition of Howard Hawks's reunion with John Wayne required viewing. In El Dorado, Wayne plays a gun-for-hire who finds himself on the right side of the law when a town sheriff in need (Robert Mitchum) turns out to be an old friend. Together they defend a rancher from a violent adversary, and do what they do best: squint, drawl, ride, and shoot.
At the Earth's Core
Before there was John Carter, there was this 1976 Edgar Rice Burroughs adaptation. A movie that demands your Mystery Science Theater 3000–style commentary. Look at these monsters:
New Seasons of TV:
Comedy Bang Bang! (Season two available June 20)
Copper (Season two available June 22)
Derek (Season two)
The Glades (Season four available June 3)
Heartland (Season five available June 17)
Luther (Season three available June 6)
Pretty Little Liars (Season four available June 13)
Sherlock (Season three available June 2)
Toddlers & Tiaras (Season seven available June 14)
Turbo FAST (Season 1.5 available June 27)
Wilfred (Season three available June 17)
Other movies available:
The Adventures of Milo and Otis
Apocalypse Now Reduz
Annie Hall
The Art of the Steal (Available June 7)
Barbershop
The Believer
Better Than Chocolate
Bingo
Blood and Chocolate
Bonnie & Clyde (2013, available June 10)
Carrie
The Chorus
Clear and Present Danger
Cold Mountain
The Craft
Dance With Me
Devil's Knot
Duplex
Escape From Tomorrow
First Knight
Funny Lady
Gambit (Available June 24)
Girl Most Likely (Available June 6)
Harriet the Spy
I.Q.
I'll Sleep When I'm Dead
Iron Monkey
Jane Eyre (2011, available June 16)
Julia
Lady Vengeance
Left Behind: Tribulation Force
Loser
The Man From Snowy River
The Mean Season
Mission: Impossible III
My Baby's Daddy
My Girl (Available June 30)
My Girl 2 (Available June 30)
Nanking
Oldboy
Oldboy (2013, available June 18)
Picture Perfect
Popeye
Reign Over Me
A River Runs Through It
Return to Nim's Island (Available June 15)
Romeo & Juliet (2013, available June 4)
Rudy
Short Circuit 2
The Stepford Wives
Sophie's Choice (Available June 30)
Tarzan (1999, available June 23)
Tarzan 2 (2005, available June 23)
These Birds Walk
Tetro
Trailer Park Boys Live in F**kin Dublin
Trailer Park Boys: Say Goodnight to the Bad Guys
Swept Away
Wayne's World
We Were Soldiers
Wicker Park
Wolf Creek 2 (Available June 24)
XXX: State of the Union (Available June 24)