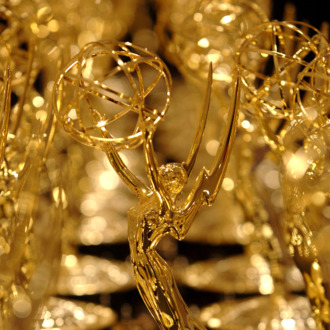 Photo: Marc Bryan-Brown/Getty Images
The National Academy of Television Arts and Sciences announced the nominations for the 41st Daytime Emmys, with The Young and the Restless leading the way with 26 nominations. Sesame Street had the most nominations for a children's program, with 15, and The Ellen DeGeneres Show was the most-nominated talk show, with 9 nods. Talk shows, kid shows, game shows, cooking shows — these are the purview of the Daytime Emmys. Among the expected nominations, though, are a few interesting tidbits:
Lin-Manuel Miranda and Wayne Brady are both nominated in the Outstanding Original Song category; Brady wrote the lyrics to "30,000 Reasons to Love Me" on Let's Make a Deal, and Miranda composed the music for "Rhymes With Mando" on Sesame Street.
Netflix earned two nominations, even though "daytime" doesn't really seem like a meaningful distinction for the streaming service. (Both nominations are for Turbo FAST: outstanding children's animated program, and outstanding achievement in sound mixing: animation.)
This Katy Perry promo was nominated for outstanding promotional announcement: episodic:
Alan Cumming and Ashley Tisdale are both nominated as outstanding performers in an animated series; Cumming for his role as Sebastian Winkleplotz on Arthur and Tisdale for her role as Sabrina Spellman on Sabrina: Secrets of a Teenage Witch.