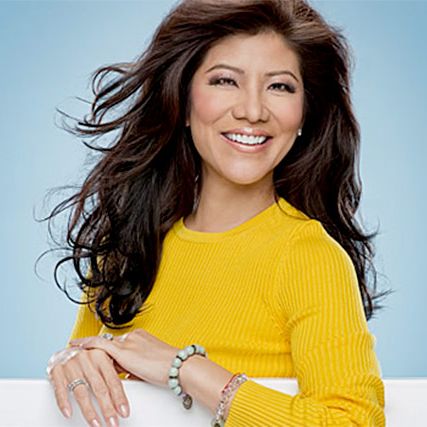 CBS's long-running reality hit Big Brother has always been a warts-and-all kind of TV show. But starting this month, you'll be able to see contestants' blemishes, their well-sculpted bodies, and Julie Chen's body glitter more clearly than ever: Vulture has learned that Big Brother, the only regularly scheduled primetime program still shown in standard definition, will finally convert to HDTV when it debuts its 16th season on June 25. While 99.9 percent of primetime shows made the leap to high definition years ago, Big Brother has remained a bit fuzzier, its old-school production style increasingly noticeable as viewers' eyeballs adjusted to the new standard of HD seen all over the dial. Big Brother didn't stay SD out of nostalgia or some Luddite-like opposition to newfangled tech, however. "We've all wanted to go digital," executive producer Allison Grodner told us. So why the delay? It's complicated — literally.
Unlike most scripted and even most studio-based reality shows, Big Brother doesn't just record its cast with a few stationary cameras, edit it over the course of a few days, and then send it along to viewers. The show locks a group of strangers into a specially constructed house built on the CBS Radford Studio lot near Hollywood, films them around the clock, and then turns it all into three one-hour shows, airing each week in near-real time. In order to capture all that backstabbing and Game of Thrones–worthy maneuvering, the Big Brother house is packed with dozens of cameras — fixed and robotic, inside and outside — which collectively record thousands of hours of footage each week. Doing all of this with traditional SD cameras has always been a massive undertaking; transitioning the process from analog to digital required an equally monumental (and costly) effort. "It's not just about swapping out cameras," explains Rich Meehan, who exec-produces Brother alongside Grodner. "Everything had to be changed … and we couldn't do anything that would jeopardize production of the series."
Indeed, it turns out that CBS and the producers actually made the decision to go HD more than three years ago. But the changes to the show's production infrastructure needed to make the leap were so complex, they had to be rolled out in waves. A new digital post-production system needed to be built, installed, and tested. Per Grodner, "14 miles of HD cables" had to replace the old wiring that had run through the house. And finally, in the last phase of the remodel, new cameras had to be installed and made to work with the new digital central nervous system of the house. "We only had six months at a time to do [the changes]," says Brother engineering-operations supervisor David Crivelli. "We had to do a heart transplant," even as the "patient" — the Big Brother broadcasts each summer — continued to pump out new episodes.
The key throughout, according to Crivelli and the producers, was making sure everything worked perfectly before throwing the switch on HD broadcasts and production. Producers have always had to sort through endless amounts of footage, but now that said footage is digital, it represents a massive amount of data that needs to be processed almost immediately: "We're getting this firehose of video. We're looking at 75 billion bits of information each second coming in for 24 hours over 100 days," Crivelli explains. "You need to be prepared to collect all of that. Because if you don't know where it all is and how to get to it, then it's of no use to." Adds Grodner: "With our schedule, you can't risk [glitches]. All of us wanted this to happen, but it had to happen right."
While the biggest change viewers will see will obviously be that images from the Big Brother house (and Chen's studio set) will now be in crisp high-definition, the new setup will be felt in other ways. "We've added 11 new cameras in the house for better coverage," Meehan says, including some outside and in certain inside rooms and corridors. "We've also lowered some of the cameras so viewers are in the action more." And because HDTV uses a different aspect ratio — 16:9 — the show's camera operators now have many more angles and shots to play with than they did before. "You can now see from the kitchen area to the bedroom in one shot," Meehan says. "It changes the whole look of the house." Grodner says she's looking forward to testing out what she calls her new "high-performance machine," and that even the show's production designers are making tweaks to the set because of HD: "We're mindful of color and texture more," she says. "We're making sure there are layers and dimension to the house." And folks who subscribe to the 24/7 live feed of the show will also benefit. "It'll be a noticeable improvement for the internet viewers," Crivelli says.
Once Big Brother makes its leap to HD later this month, it appears as though standard-definition TV will finally be extinct on the five major broadcast nets. Reps for ABC, NBC, and Fox say all of their shows are now in HD (though a few clips on America's Funniest Home Videos may still run in SD). A CBS rep also confirms the network's prime lineup will now be all HD, and that the one remaining daytime show in SD — Let's Make a Deal— will move to HD at the start of the new season. As for cable, most major nets now have HD feeds, though not every TV provider carries those HD feeds for smaller networks. And a slew of old network reruns on nets such as Nick at Nite and Spike still run in SD, if only because that's how they were filmed. Those SD reruns may eventually fade too, since it seems viewers definitely seem to notice when shows aren't digital. Spike TV boss Kevin Kay told Vulture earlier this year that while reruns of Cops do very well for his network, "The SD episodes don't rate as well as those in HD." Who knows: Maybe Big Brother's new digital look will provide a ratings boost, too. Now if only there were a magical way to sharpen the mental abilities of some of the show's contestants.