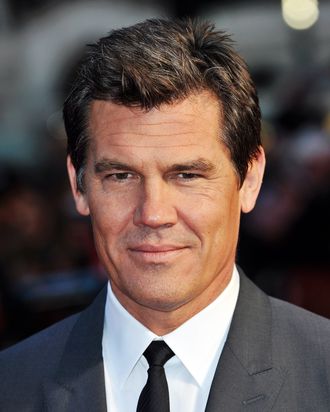 Actor Josh Brolin attends the Mayfair Gala European Premiere of "Labor Day" during the 57th BFI London Film Festival at Odeon Leicester Square on October 14, 2013 in London, England.
Photo: Gareth Cattermole/Getty Images
Yet another piece of awesome Coens-related news: Deadline reports that Josh Brolin has been tapped to star alongside George Clooney in the Coen brothers' latest original screenplay, Hail Caesar. The Coens will also direct the film, a '50s-set comedy about a fixer who protects stars at Hollywood movie studios. No word if any other Coen mainstays will be joining in on the fun, but we're sure there's a part for John Goodman in there somewhere.