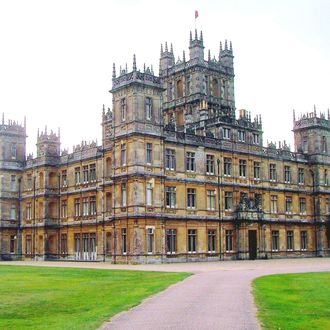 We left Downton Abbey on a beach, in the summer of 1923, with two old people maybe falling in love. This week ITV released the teaser trailer for season five, and while it is not exactly groundbreaking — it's mostly just Carson giving Ferris Bueller–esque musings about life — it was enough to get us curious about what exactly is going to happen next year. (They're still doing that "show it three months later in the U.S." thing, sorry.) Here is a quick roundup of everything we know (with speculative spoilers, obviously):
Duckface is coming to Downton Abbey!
Among the new cast members for season five:  Richard E. Grant, a.k.a. Jasper the Coke Fiend from Girls, will play visiting guest Simon Bricker; Rade Sherbedgia will play Kuragin, one of multiple Russian refugees who will presumably bring some sort of revolution plotline to Downton; and Anna Chancellor, forever known as Duckface from Four Weddings and a Funeral, will play a fancy woman named Lady Anstruther.
Julian Fellowes swears he won't kill anyone important this year.
Everyone is still so mad about Matthew Crawley that he's sworn off a major death in season five.
Lady Mary chose …
… this guy. (Or, more likely, she chose to make out with him in at least one scene. Julian Ovenden will also return this season as Charles Blake, so the love triangle is probably not over.)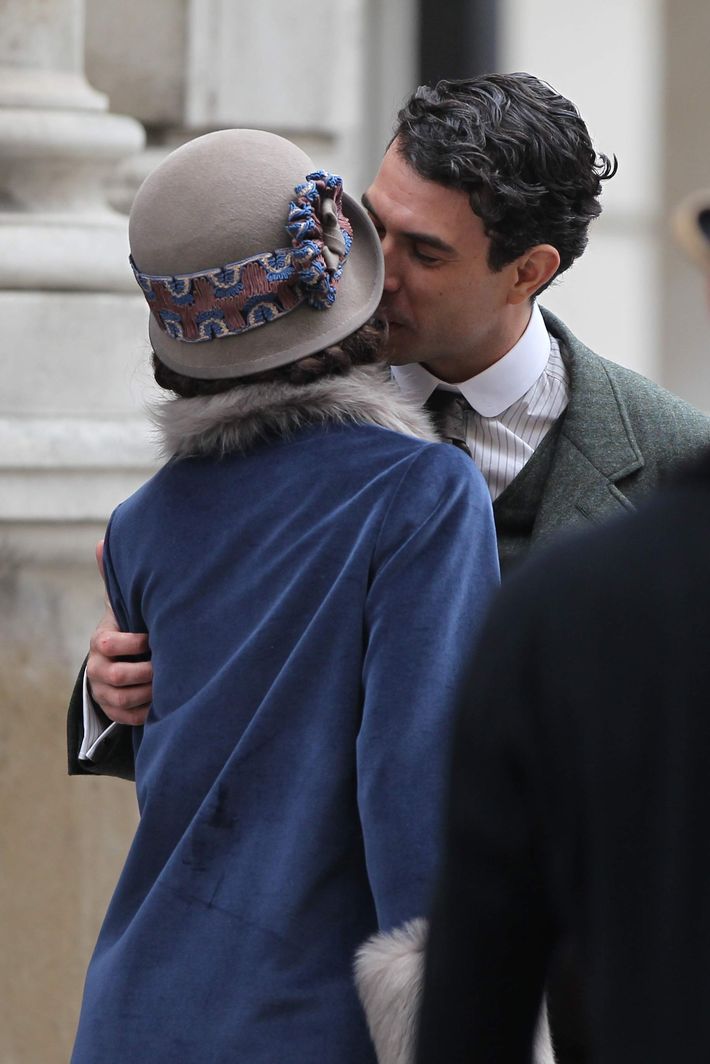 Branson may also be moving on …
He was spotted filming scenes with that schoolteacher Sarah Bunting. Except it looks like she might be leaving town? Can their love survive long distance?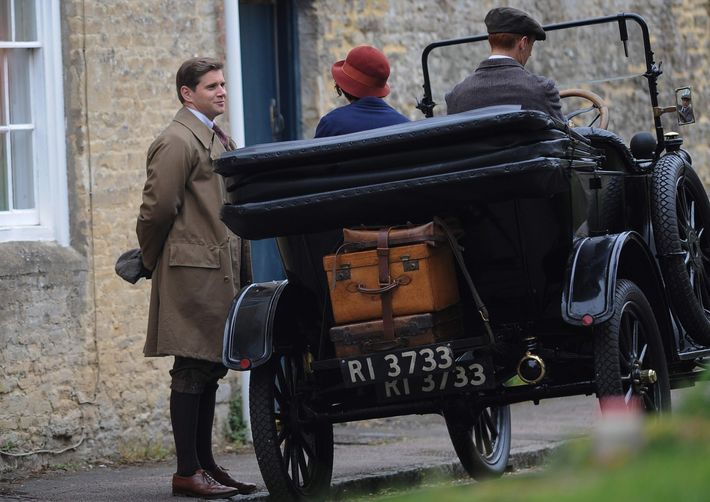 Lady Rose is back – but not for long.
Lily James's free-spirited aristocrat Lady Rose will finish the fifth season, but then she has to go promote Disney's live-action Cinderella, in which she stars. But rumor has it that the showrunners will not kill Lady Rose, and instead try to get her back for the annual Christmas specials.
More Maggie Smith!
After a brief illness last season, the Dowager is back on her feet — and According to Lesley Nicol, who plays Mrs. Patmore, "Dame Maggie is in it a lot this year."
Brienne of Tarth and Lady Mary are friends.
This has nothing to do with season five, but we thought you'd want to see it: Gwendoline Christie and some Downton people all made friends at Wimbledon this week. Here is picture of famous British people doing very British things. Enjoy.