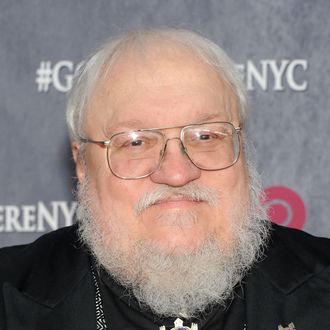 Photo: Jamie McCarthy/Getty Images
This post contains spoilers for A Storm of Swords and the Game of Thrones series finale "The Children." Seriously, turn back now if you haven't read the books.

A lot of non-book readers were satisfied with the Game of Thrones finale tonight, but according to the angry hordes online, those know-nothing-Jon-Snows are seriously missing out. (Read our recap here.) Despite a number of hints, including a tease on Instagram from walking spoiler-alert Lena Headey, showrunners D.B. Weiss and David Benioff chose not to include Lady Stoneheart in the season finale, even though the character appears in the epilogue to A Storm of Swords. Judging from the reactions on Twitter, they'd better hope none of the book fans have a list like Arya's.