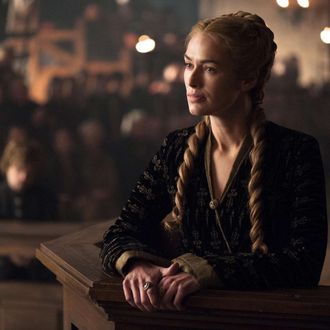 Lena Headey, who plays Cersei Lannister on Game of Thrones, is aces at social media — her Instagram feed is a joyful collection of selfies, GoT fan art, beach pics, and spoilers that aren't spoilers if you don't know they are spoilers yet.
Like this picture, for example, which totally gave away the ending of last night's episode two months early. And let's not even talk about this picture, which deals with events that have yet to occur on the show.
Also, how wonderful are they?