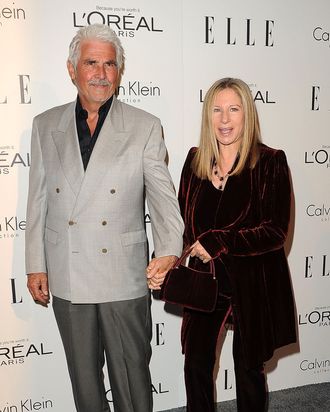 James Brolin and Barbra Streisand attends ELLE's 18th Annual Women In Hollywood Event on October 17, 2011 in Beverly Hills, California.
Photo: Jason Merritt/Getty Images
More fun casting news about the Tina Fey and Amy Poehler sister movie The Nest. Deadline reports that James Brolin will play the pair's dad in the upcoming comedy about two adult sisters throwing one last party in their parents' house. So this means Barbra Streisand is basically Tina and Amy's mom by association, right? We're pretty sure that's how this works.