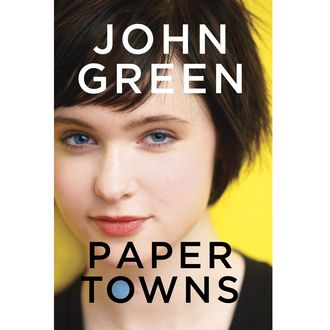 After a very successful first weekend for The Fault in Our Stars, Hollywood is clamoring for more John Green adaptations. There's even a popular Tumblr account dedicated to getting the rest of Green's catalogue on the big screen. Here's a look at how his other projects currently stand.
Paper Towns
This stands the best chance at getting made because the original Fault in Our Stars team is onboard. Green announced in March, via a series of tweets, that Fox 2000 had obtained the novel's rights and that Fault's screenwriters (Scott Neustadter and Michael H. Weber) and producers (Wyck Godfrey and Marty Bowen) were in. Nat Wolff, who co-stars as Isaac in Fault, will take the lead in Paper Towns as Quentin, an Orlando teen who stumbles upon the scene of a suicide with his next-door neighbor. On Green's website, the author confessed to having changed a lot in the original Paper Towns screenplay submitted to Mandate Pictures in 2009 ("in the end I'd rather make a good movie than a faithful one," he wrote), but there's no word on whether that'll play any role in this version of the project.
Looking for Alaska
Fans of this Green novel have been clamoring for a movie for years, and it looks like they may finally get it. During a BookCon Q&A a few weeks ago, Godfrey told a fan in the audience that "none of us control Looking for Alaska. But I have a feeling as of next week things will look better." Green originally optioned Alaska to Paramount in 2005, with The O.C. showrunner Josh Schwarz originally attached to direct. "Paramount will probably still own the rights to LFA when my initial readers grow up and become famous film executives," Green wrote on his site. "Hopefully then someone will make it, hopefully with Josh's script, which I continue to love."
An Abundance of Katherines
"[It] was optioned by a small production company that in the end couldn't get a movie together," Green wrote. "We're now working with a different production company with the hopes of setting it up somewhere, but that's a long way off." There have been no updates since.
Will Grayson, Will Grayson
The only of Green's novels to not be optioned. "The only thing Hollywood hates more than smart teenagers is smart, gay teenagers," an unnamed producer told Green about a possible movie version of Grayson. "I hope Hollywood will prove this movie producer wrong someday," Green added.