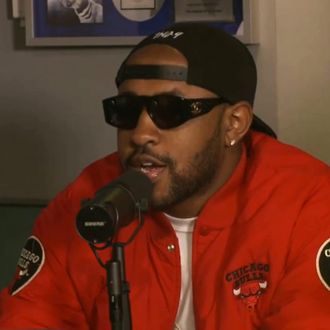 Miley Cyrus and Rihanna are no strangers to the art of toking up, but when producer Mike Will Made It appeared on Hot 97's morning show yesterday, he was tasked with answering which of the two rolls the better blunt. He had a controversial opinion.
"To tell you the truth, not too many people have been around Miley [when she smokes]," Will told the hosts. "But I've been around her and she'll roll a blunt this fat." He was less impressed with Rih's technique: "Rihanna rolls blunts too." (Check the delivery on that part.) "But you know what it is? Rihanna rolls blunts. I don't really smoke blunts. I smoke papers. Miley rolls papers, you know what I'm saying?" We finally know which singer to invite to our barbecues (the answer is both of them).
Fast forward to 15:52 to hear Will praise Miley's skills.