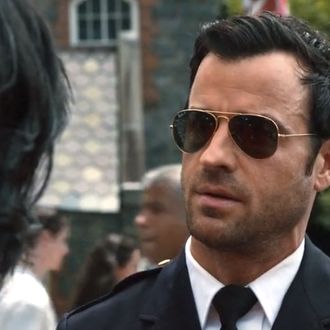 HBO's The Leftovers is not exactly a party: People are disappearing; there's a wacky cult causing problems; and teens are literally choking each other for fun. The whole show is one big Rapture bummer. But! There was one bright spot last night, and that was … Justin Theroux's lack of clothing. Even when he's dressed, he looks naked. (Is it just me, or does the dude's cop uniform look like it's ten seconds away from being ripped off in an outtake from Magic Mike?) Here are the highlights from episode one:
1. The jogging
There's nothing else I really need to spell out here.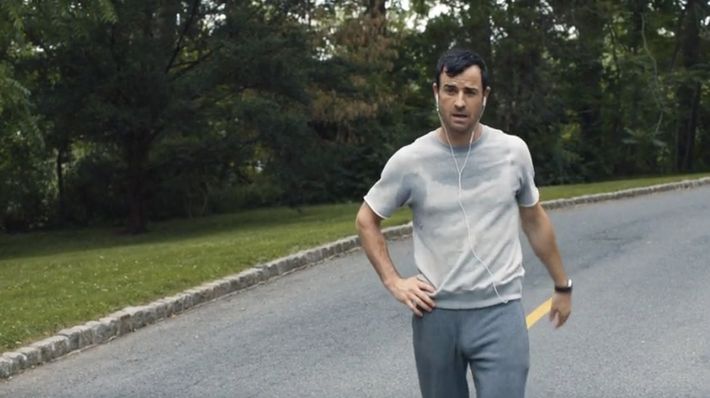 2. This part with the towel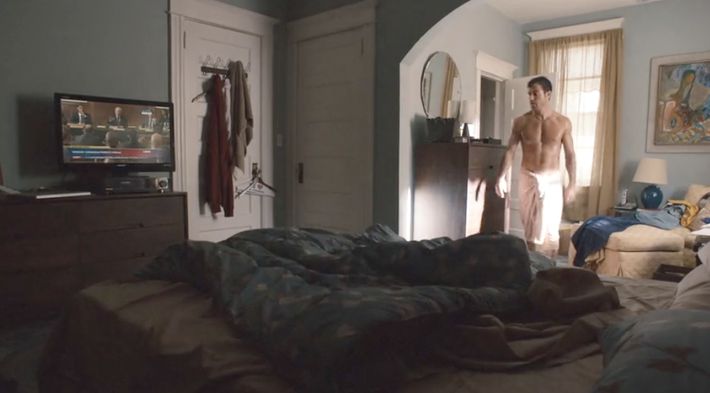 3. Is that a Native American tattoo?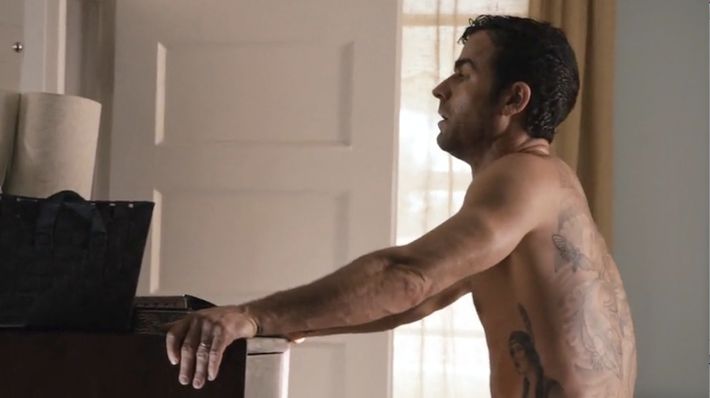 4. This cop uniform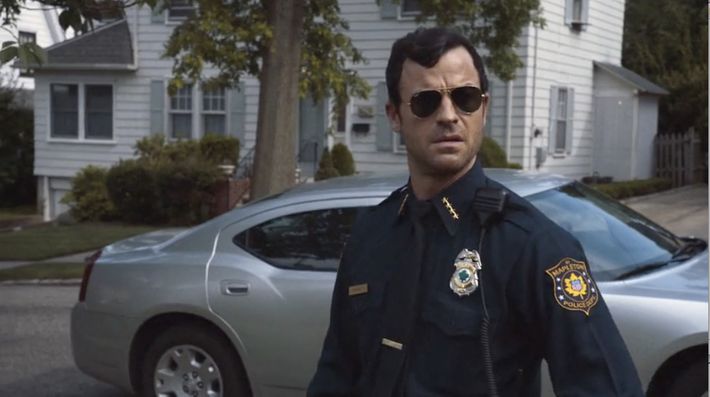 5. Do cops wear aviators in real life?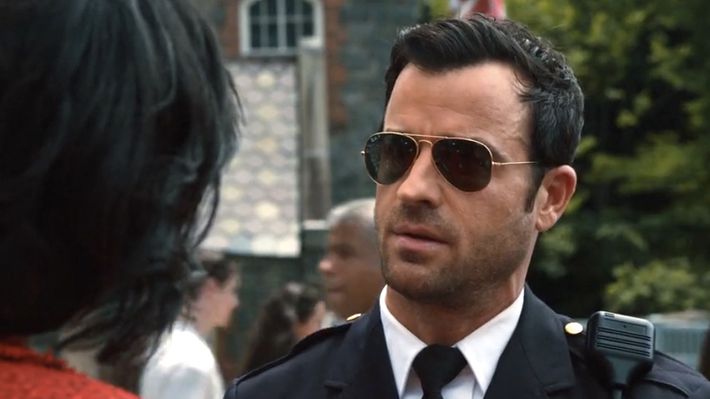 The Rapture never looked so good. Sorry.