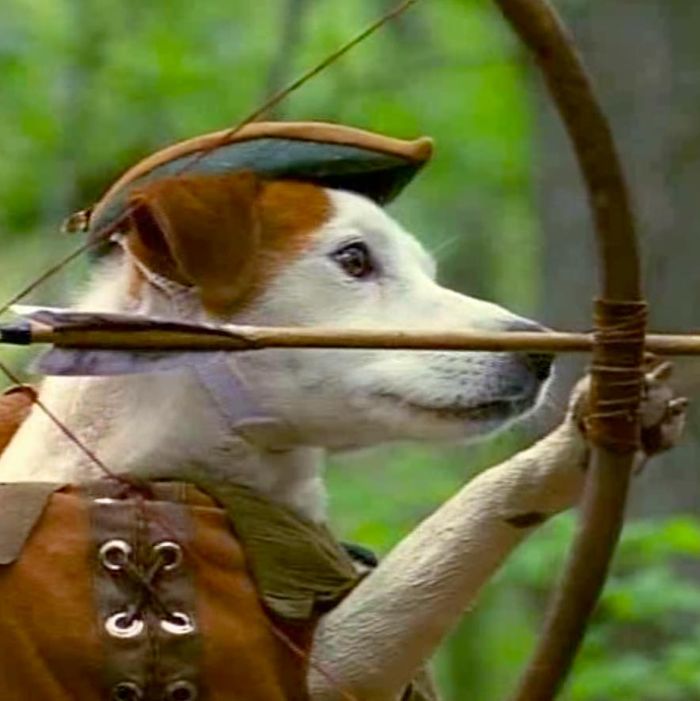 First the world Kickstarted Reading Rainbow back into existence. Then Netflix announced it was reviving The Magic School Bus. So why stop there? There are loads of wonderful kid-oriented shows from the Wayback Machine that deserve another chance. Here are a few suggestions.
Wishbone, originally aired 1995–1999
Wishbone is the adorable Jack Russell terrier who teaches you about literature and how to have resonant, wholesome adventures with your real-life friends. There's absolutely no reason this show couldn't handle a revival: It's not as if the world's enthusiasm for a dog in a costume has waned (if anything, it has grown), and children and their parents alike can always use delightful interpretations of classic books.
3-2-1 Contact, originally aired 1980–q988
If Cosmos can come back, so can 3-2-1 Contact. Kids need science! Kids like TV! Give kids science on TV! That is more or less what any pediatrician will tell you.
Where in the World Is Carmen Sandiego?, originally aired 1991–1995
Carmen Sandiego computer games have waned in popularity, so this would involve a multi-platform push, first to create a renewed enthusiasm for the character herself, and then to bring back all the Loot, Warrant, Crook that America's youth can handle. The revival would have to make the last round a little bit easier, though; it was cruelly impossible back then.
The Mickey Mouse Club, originally aired 1955–1959; 1977; 1989–1995
Where will the pop stars of tomorrow learn their trades? Kids have to be entered into the grotesque machinery of fame at some point.
Square One, originally aired 1987–1992
Much of the material could stay exactly the same, but the Dragnet–spoofing "Mathnet" would probably need a slight update since Dragnet is not hugely familiar to today's munchkins. "Math-CIS"? "Math & Order"? Or just the neutral "Math Cops"? Any of this could work.
Ghostwriter, originally aired 1992–1995
It's about a group of kids in Brooklyn, for goodness sake. It's trendy now. Perhaps they can solve the mystery of gentrification.
The Amanda Show, originally aired 1999–2002
Amanda Bynes had a rough patch there, but what better way to get back in the swing of things? The Amanda Show was some solid sketch comedy in its prime, and Bynes was its prodigy star. Get the gang back together already.
Animaniacs, originally aired 1993–1998
The fact that the current pop landscape has never been satirized by Yakko, Wakko, and Dot et al. is a minor tragedy. There are 99 episodes of Animaniacs in its original run, plus some specials, so it's not exactly an untapped well — but there are 172 episodes of Rugrats. And 552 episodes of The Simpsons. And more than 4,400 episodes of Sesame Street. It can be done.