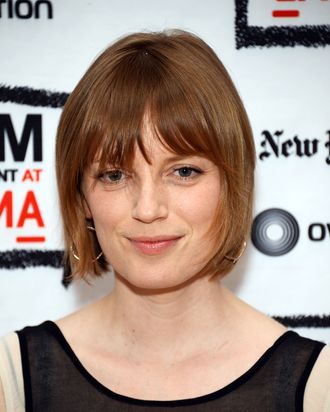 Actress and director Sarah Polley attends a Film Independent At LACMA special screening of "Stories We Tell" at Bing Theatre At LACMA on May 2, 2013 in Los Angeles, California.
Photo: Amanda Edwards/WireImage
Following the success of The Fault in Our Stars, everyone wants to get their hands on some of that John Green box-office magic. Now, Canadian actress and filmmaker Sarah Polley (Away From Her, Stories We Tell) is in talks to adapt Green's debut novel Looking for Alaska, about a teenage boy away at boarding school who falls in love with his beautiful, volatile best friend Alaska. While Paramount has owned rights to the book since 2005 and even had a script penned by The O.C.'s Josh Schwartz, there hasn't been much movement on the project until now. Meanwhile, adaptations of two of Green's other novels, Paper Towns and An Abundance of Katherines are also in development. Can somebody please start working on an Avengers-esque John Green team-up movie?