Lifetime announced today that it's making The Unauthorized Saved by the Bell Story, which will air on Labor Day. The movie has already started filming in Vancouver. Purists among us might wonder why this isn't called The Unauthorized Good Morning Miss Bliss Story, but no doubt such complaints will fall on deaf ears.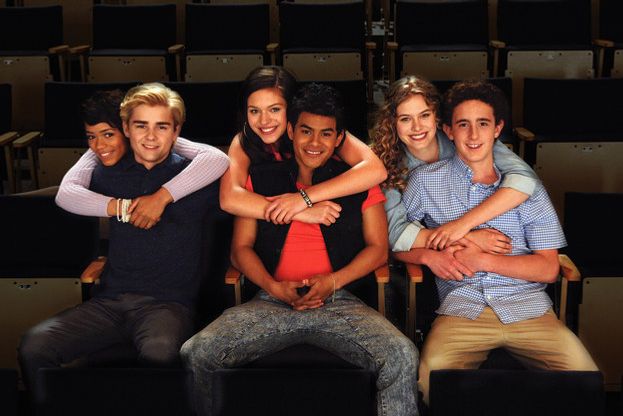 Dylan Everett, best known as the suicidal hockey player Cam on Degrassi (R.I.P.), will play Mark-Paul Gosselaar; Julian Works, who had a small role in Paranormal Activity: The Marked Ones, will play Mario Lopez; and Sam Kindseth, who's on a few episodes of Shameless, will play Dustin Diamond. Newcomer Alyssa Lynch will play Tiffani[-Amber] Thiessen; other newcomer Taylor Russell McKenzie will play Lark Voorhees; and Tiera Skovbye, from R.L. Stine's The Haunting Hour, will play Elizabeth Berkeley. No word on who will play Dennis Haskins, who played Mr. Belding (duh), or Ed Alonzo, who played Max, the guy who ran the Max.
Lifetime is on a real unauthorized-movie kick, with its Whitney Houston movie and Aaliyah movie also in the works. But this really takes the cake! Enough women-and-children-in-danger movies, Lifetime — give us more of these trash-o-riffic '90s movies.