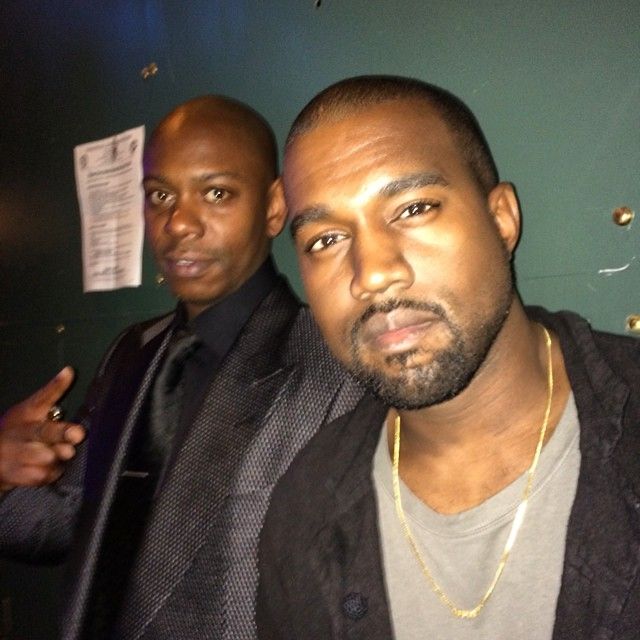 On Friday night, Kanye West did a surprise performance at the end of Dave Chappelle's second Radio City Music Hall show. He kicked it off with bits from "New Slaves" and "Jesus Walks" before going into the crowd to close it out with everyone's favorite mid-aughts dance party song, "Gold Digger." Everyone! Take out your cell phones so that the rest of us can live vicariously through your experience while having a major case of FOMO!
First off, you can watch the entire performance here:
They first met when Kanye performed on Chappelle's show back before he was famous. As Chappelle told Jimmy Fallon last week, Kanye was like "Muhammad Ali."
Spike Lee was there:
So was Naomi Campbell:
All the normals were super excited:
But back to the encore. Kanye kicked it off with the bridge from "New Slaves":
Yeezus walks:
The audience gets down with Kanye:
At the end of Kanye's performance, Dave came out once again to thank the audience:
New York City! Thank you. This city has been very good to me. I moved here when I was 17. I've got a wife here, I've got two kids here, I've got a name for myself here. I love this city, I love all of you for coming. Thank you so much.