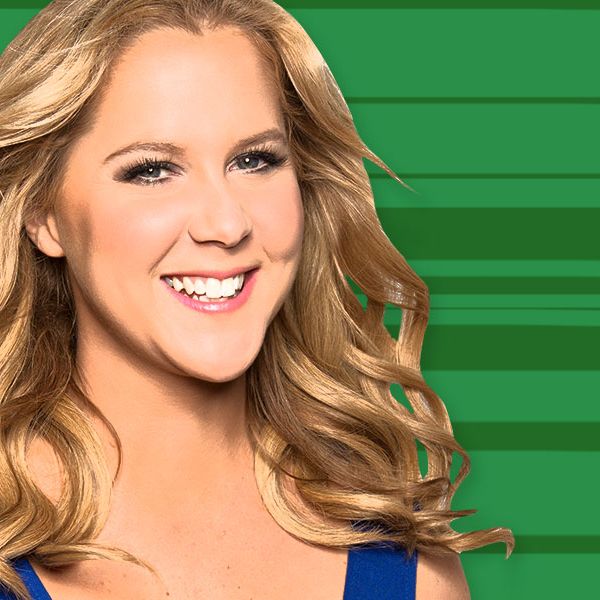 This week, we're presenting our Vulture TV Awards, honoring the best in television from the past calendar year. Vulture contributor Julie Klausner just kicked things off with an epic opening monologue, and now it's time to give away the virtual hardware. Up first: Best Female Comedy Performer, as selected by Vulture television critic Matt Zoller Seitz.
The nominees are:
Mindy Kaling, The Mindy Project
Julia Louis-Dreyfus, Veep
Amy Poehler, Parks and Recreation
Amy Schumer, Inside Amy Schumer
Aisha Tyler, Archer 
And the winner is …
Winner: Amy Schumer
Inside Amy Schumer is a great sketch-comedy show that would be worth praising anyway, but its success will seem especially unexpected and sweet to anyone who watched Schumer endure the slings and arrows of frat-house-style hazing during Comedy Central's Friar's Club roasts. The toxic masculinity of stand-up culture was never more painfully obvious than when Schumer was at the podium or in the audience getting slagged by male peers. Their go-to insults were all "whore/slut/bitch" and variants of same. Her new show is a great response to that sort of unimaginative dude-bro hazing: a show that presents a startling range of female experience while turning the tables on the guys who tend to control how women are perceived in pop culture. But what makes Inside Amy Schumergenuinely delightful rather than tediously moralistic is Schumer's lead performance, which has a bit of Carol Burnett's fearlessness and versatility. Whether endless retaking selfies while sexting, bantering with a waiter at the male version of a Hooters-style restaurant, or interviewing random people on the street (when a dancer tells Schumer she once gave a 97-year old man a lap dance, she deadpans, "Walk me through that"), she's always exuberantly committed without tipping over into too-muchness. Her judgment is exquisite.