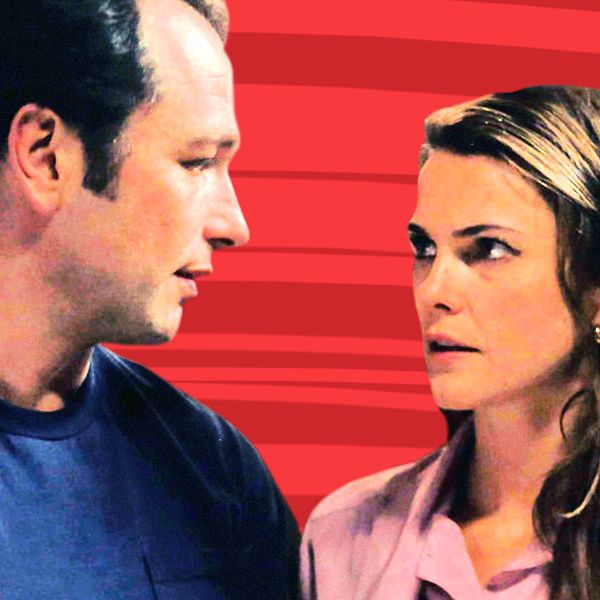 All this week, we're presenting our Vulture TV Awards, honoring the best in television from the past year. Vulture contributor Julie Klausner kicked things off with a rousing opening monologue, and now we're dishing out the virtual hardware. Vulture writers have already honored Amy Schumer, H. Jon Benjamin, and The Fosters, while casting director Allison Jones helped us choose Maisie Williams for Best Child Actor. Closing out day one of our four-day awards-a-thon, here's Girls co-showrunner Jenni Konner to give her enthusiastic endorsement of The Americans' Philip and Elizabeth Jennings as the best TV couple of the year.
TV Week Award Winners
Winner: The Americans' Philip and Elizabeth Jennings
If you can put aside the betrayal, murdering, and spying, Elizabeth and Philip just might be the healthiest couple on television. Here's what they have going for them.
1. Open communication
Though they spend their days lying to literally every single person around them, they keep it real with each other. It's a job requirement. Elizabeth tried to keep a secret from Philip once. It did not go well. It actually led to the brutal torture of Philip as Elizabeth listened in a nearby room menacingly papered with pictures of their children. But they did what any good couple does when they encounter an obstacle: They talked it through and picked things up the next day, a little wiser and a little more in touch with each other's needs.
2. Shared interests
In the case of the Jennings family, there are really only two interests that matter: their love of Mother Russia and their commitment to bringing the omnivorous capitalist beast known as the American empire to its knees. And they'll do whatever it takes. Together. A great example of the power of a shared hobby.
3. Common parenting goals
When Paige came home with a Bible and a newfound interest in religion, Elizabeth and Philip reacted as if their daughter had fallen under the spell of opium, rather than simply the opiate of the masses. Sure, their modes of discipline were different: Elizabeth urged Paige to do some chores while Philip destroyed her Bible in a vengeful rage. But the message was clear and united: our house, our rules.
4. Sexual growth
Experts say a couple must be able to grow together sexually as well as emotionally. After two kids and years of marriage, these two are still all over each other in innumerable positions (and one famously numerable one) in every room of their suburban home. But unless they want Paige to join a nunnery, they really need to invest in a bedroom lock.
This couple has overcome countless infidelities (plus a second marriage, in one case), dozens of bad wigs, the apparent scarcity of reliable babysitters in early-'80s D.C., and a whole bunch of murders. Maybe they have something to teach us all.