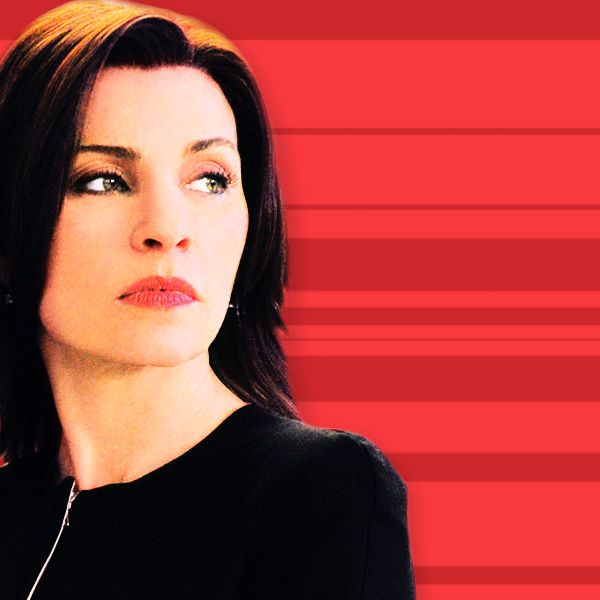 All this week, we're presenting our Vulture TV Awards, honoring the best in television from the past year. Yesterday, we showered Amy Schumer, H. Jon Benjamin, and others with love, and we just honored The Americans' Matthew Rhys as Best Male Drama Performer. Up next: the award for Best Female Drama Performer, as selected by Vulture television critic Matt Zoller Seitz. 
The nominees are:
Eva Green, Penny Dreadful
Tatiana Maslany, Orphan Black
Julianna Margulies, The Good Wife
Abigail Spencer, Rectify
Alison Tolman, Fargo
And the winner is …
WINNER: Julianna Margulies, The Good Wife
The TV year to date has given us so many complex characters, inhabited by so many disciplined and charismatic performers, that it's tough to make a case for, say, Tatiana Maslany of Orphan Black over Alison Tolman of Fargo, or of Abigail Spencer of Rectify over Eva Green of Penny Dreadful. (How do the Emmy and Golden Globes voters do it, anyway?)
But I keep returning to Julianna Margulies as Alicia Florrick on The Good Wife for two simple reasons. First, over the years, her character has gone through as many life changes as almost any lead female character on TV. In five seasons she's evolved from a philandering politician's mortified wife struggling to begin again in the work force to first lady of Illinois and founding partner in a law firm. And yet the seismic internal shifts she's experienced, and that we've been made privy to, are often expressed in subtle ways. She has to be crafty, feeling whatever she's feeling without letting anybody else know, because she's both an authority figure and a celebrity. That's not easy. In fact, it takes an emotional toll. Day after day, it changes a person, like water on a rock.
Second, and related, is the way Margulies balances the requirement that she be subtle against the need for Alicia to be an iconic character — the sort that an old movie star would have played were The Good Wife a series of, say, 1940s or '50s MGM films rather than an ongoing TV show. We like watching Alicia looking poised and beautiful and well-dressed, because those are the old-movie values, maybe the only old-movie values, that have traveled from the early 20th century to the early 21st without much alteration; they're tradition. But we also like watching Margulies be vulnerable, conflicted, recognizably human. The most exciting moments in nearly any Good Wife episode are the moments when Alicia is confronted with a new and potentially upsetting piece of information — learning that her husband Dan Peter has perhaps been unfaithful again, or that a pivotal witness in a case has been disallowed by a judge.
We know everything she's feeling though she plausibly hides it from other characters and the public. We see the lies and the truth at once. We also see her choosing to exercise her authority, however much she has in a given scene, by the length of her pauses, and the way she looks at people. As my friend Elisa puts it, "There's power in the way she uses silence." I'd rather watch Alicia Florrick think before responding to a question than watch the typical CGI cityscape being destroyed. The expressions that flicker across her face without quite coalescing and giving the game away hint at alternate universes in which Alicia made the wrong choice, or the right one. Margulies's performance is proof that "small" acting can be as thrilling as the other kind. Maybe more so.