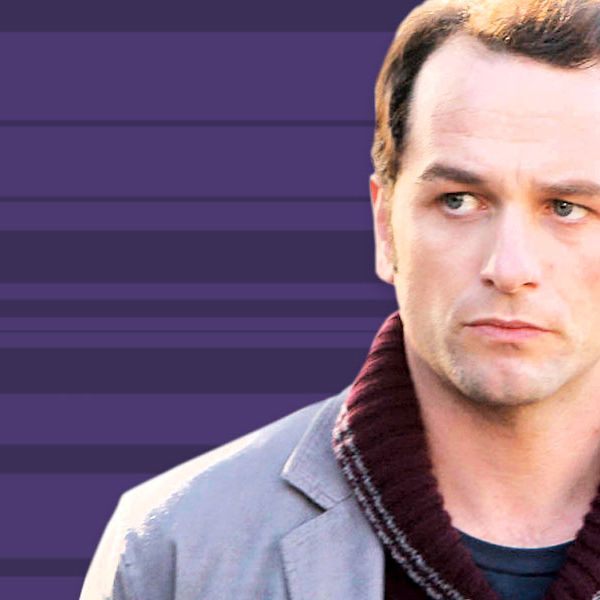 All this week, we're presenting our Vulture TV Awards, honoring the best in television from the past year. Yesterday, we showered Amy Schumer, H. Jon Benjamin, and others with love, and we're eager to keep the kudos train rolling along. Up first on day two: Best Male Dramatic Performer, as selected by Vulture television critic Matt Zoller Seitz. 
The nominees are:
Matthew McConaughey, True Detective
Mads Mikkelsen, Hannibal
Matthew Rhys, The Americans
Billy Bob Thornton, Fargo
Aden Young, Rectify
And the winner is … 
WINNER: Matthew Rhys of The Americans
FX's Cold War drama had one of the best second seasons I can recall — powered by a relentless narrative engine, one always devoted to the exploration of character, not to shocking us for the sake of shocking us. And it showcased the year's best lead male performance. Matthew McConaughey and Woody Harrelson of True Detective and Mads Mikkelsen of Hannibal have inspired whole Tumblrs and GIF galleries and deserve credit for plugging into the Zeitgest, but attention must be paid to Matthew Rhys's work as Soviet spy Philip Jennings throughout season two of The Americans. It's one of the most exquisitely modulated performances I've seen anyone give in anything.
What happens to the character this season is a deep realization that he is powerless to control his fate — that he and his wife Elizabeth (Keri Russell, equally strong in a somewhat less expressive role) are cogs in a vast Russian espionage machine whose purpose is to produce more spies, and more generations of spies, and which doesn't care who gets ground up in the process. That's how Elizabeth rationalizes the manipulation, cruelty, and bloodshed she and her husband commit on the mother country's behalf. But Philip can't compartmentalize the way she does. She just keeps killing people whose deaths cannot be rationalized away ideologically, philosophically, or in any other way. But some of the victims are, in fact, Russian, and as the second season starts to unfold, the collateral damage starts to weigh on him.
You can see the psychic damage he's suffering as he comes to terms with who he is. His eyes seem to slowly die and become glassy. At times he suggests a terminally ill man who has decided not to tell anyone how sick he is because he's afraid it would only make his life more miserable. You can chart Philip's devolution in Rhys' face, his gestures, his vocal tremors. There are many moments when Rhys's work is genuinely hard to watch because it's so painfully honest. Over time, his performance becomes a mirror in which the viewer's own moral failings are reflected.