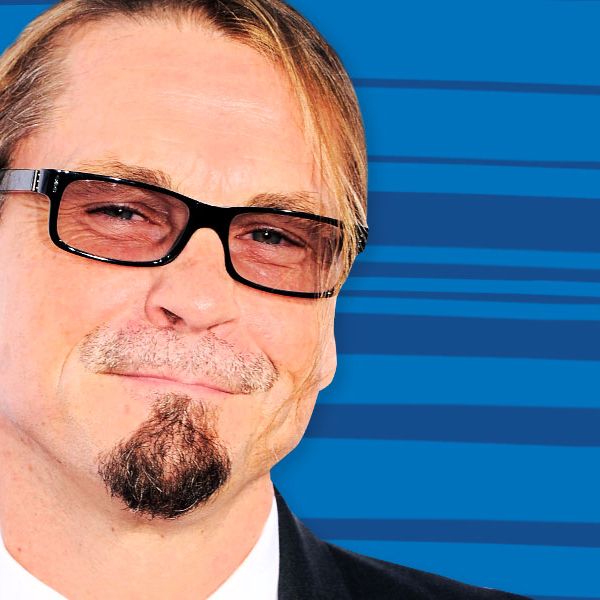 All this week, we're presenting the Vulture TV Awards, honoring the best in television from the past year. Yesterday, we showered Amy Schumer, H. Jon Benjamin, and others with love, and today we singled out Matthew Rhys and Julianna Margulies for their stellar performances. Up next: Best Death. The grim reaper was everywhere in TV land over the past year. But which character died the best? We asked someone who knows from TV deaths: Sons of Anarchy creator Kurt Sutter, who explains his very personal choice and, in the process, reveals how he goes about writing the death scenes of his own characters.
As told to Jen Vineyard.
[Warning: The rest of this article discusses major plot points from Boardwalk Empire and Sons of Anarchy. Don't click through if you haven't caught up on those shows and are worried about spoilers.]
WINNER: Boardwalk Empire's Richard Harrow (played by Jack Huston)
Not to sound like a dick, but I don't really watch TV, just because I really don't have time. The only show I watched regularly was Boardwalk, really. And Jack Huston is a buddy of mine and I'm a huge fan of his work and I love that character. But I think the death of [Richard] Harrow was very well executed and really serviced that character, you know what I mean? It was brutal, man, brutal. And it was beautiful.
I liked the fact that you always saw this guy as cut off as he was, and you sort of understood his detachment. As cold-blooded as he was, you understood the lack of love that created it. With the scrapbook — all that stuff was just heartbreaking. So when he found this woman and the boy and there was something real to put in the scrapbook, you realize that, for him, it was a chance to defend something that meant something. I took it as, It was an opportunity to do what I do best, which is brutally kill people for the right reasons. For him to now take that skill and just expedite the agenda of either a colonel or a thug and kill somebody, he could do it for his own purposes, in terms of protecting people that he loved. So it was an opportunity to do that, and I look at that as sort of redemptive, and the ability to know that, I at least in the end went out doing it for the right reasons.
So I thought that was a great way to bring that character full circle. And seeing the emptiness … Every time they do the CGI where they take the mask off — they don't do it a lot — you're like, Oh yeah, that's why he has the mask. And there's something so surreal about that face. Jack has that boyish quality that really works, because it almost looks like a doll or a toy soldier — which was, in my mind, sort of the theme behind that guy, that he was sort of a toy, and incredibly fragile. But yeah, I just always loved the concept of that character, and the way Jack played it was so heartbreaking. As brutal as it was, it was incredibly heartbreaking. And showing his face, it was sort of, This is who I am, without having to be in the shadows.
When Michael Pitt's character was killed, whenever that was — two seasons ago? — everyone was like, Oh, how are you going to go back to the show [after that]? I was like, I have no problem going back to the show. But when Harrow goes, when Richard Harrow goes, I was like, Oh. Do I really want to go next week? Do I really want to watch the next one? Do I really want more story at this point?
Making a great death scene, for me, it's about … I think the problem is, when these death scenes happen, the idea of it isn't all that unique anymore. It's almost become a signature of broadcast to whack a main character. It almost feels like, any time it happens, there has to be something more absurd, or unique, and as a result of that, I think they sometimes lose the emotional impact that they have to have. For me — and not to suggest by any means that I'm immune or above anything — I can't think in terms of, How is this going to be a great death? How are we going to do a great death scene?
The way Opie (the Sons of Anarchy character played by Ryan Hurst) died was, to me, brutal, but it was organic. It was the only way this dude was going to go. I wanted the death of Clay to be simple and organic. I don't think you can think of it in terms of a death scene, you know? You just need, if it's just a story point in the arc of the episode, and you have to execute it — no pun intended — then it feels real, it feels organic, and quite honestly, it feels more shocking. If it just happens within the course of an episode, like any other beat in the episode, then there's something about it that is a little more jarring and real, that it's not sort of set up to be this big epic conclusion, that it just happens. To me, the secret is making sure you're not writing to a death scene. You're telling the story, and now, within the context of this story, in the arc of this character, in the arc of the series, this character goes away. And that just becomes another story beat within that arc, and then it just feels organic. It feels real. You don't feel like you're writing to something that people are either going to see coming or, once it happens, feel like it was a little manipulative. The secret is don't write as if there's a secret. [Laughs.]