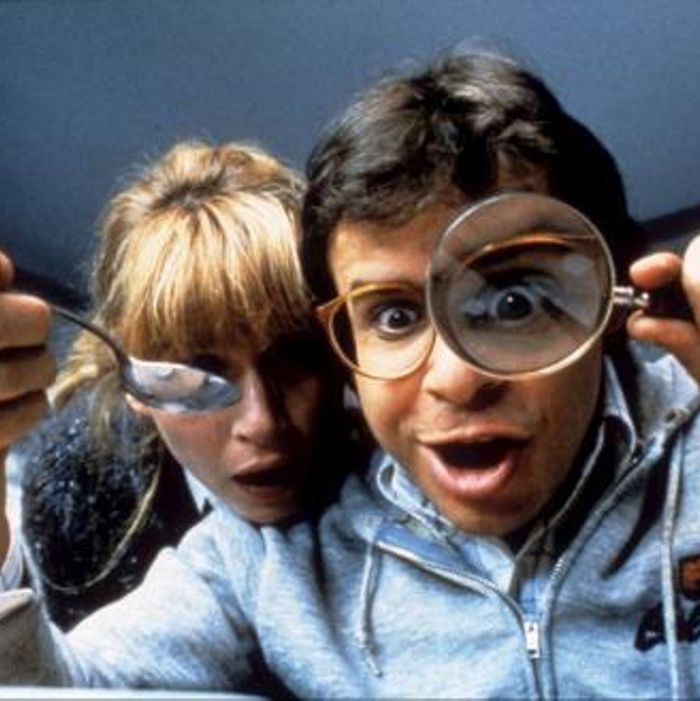 At the beginning of (and throughout) every month, Netflix Streaming adds new movies and TV shows to its library. Here is a quick list of several that you might be interested in. Some of these were added halfway through or near the end of June, but we're going to include them in this roundup anyway, since you may have missed them. Some of these may also have previously been on Netflix, only to have been removed and then added back. Feel free to note anything we've left out in the comments below. (And watch at least one of these 20 movies that expire July 1.)
The Battered Bastards of Baseball (Available July 11)
One of the major home-runs from the 2014 Sundance Film Festival, this minor-league baseball documentary was scooped up by Netflix to premiere exclusively on the streaming site. Battered Bastards charts the creation and lifespan of the Portland Mavericks, an independent baseball team founded by Bing Russell, father to actor Kurt Russell. It's a genuine underdog tale: To fill his roster, Bing recruited the misfits and outcasts of the MLB and turned them into a winning team. The Mavericks gave new life to all-stars like Jim Bouton and ignited the careers of a few non-baseball names: Kurt clocked time on the field during its inaugural season, while Oscar-nominated director Todd Field was the team's batboy. All three appear in the film alongside archival footage and Bing's lively spirit.
Honey, I Shrunk the Kids
If you also saw Transformers: Age of Extinction and thought, 'Hey, this movie would make much more sense with Rick Moranis in the lead!' then quell those frustrations by revisiting the actor's memorable performance in this millennial-approved blockbuster. Wayne Szalinski was a nerd with social skills and the know-how to build a shrinking machine. Those aren't mutually exclusive qualities, but selling both was a tall order. Moranis turns squeaky-clean into charm. The movie's kid actors faced the physical exhaustion of outrunning giant ants, but Moranis had to pretend to find his children in a bowl of Cheerios.
Fever Pitch (1997)
For those unknowing soccer fans invigorated by the World Cup, keep the fan momentum going with Nick Hornby's football-obsessed romance (the basis for 2005's Jimmy Fallon/Drew Barrymore baseball rom-com of the same name). Adapted by Hornby from his own memoir, Fever Pitch stars forever-Darcy Colin Firth balancing romantic interests with the championship climb of his favorite First Division team. Learn about love, learn about football, learn about the love of football.
The Master (Available July 14)
Paul Thomas Anderson's hazy portrait of Scientology's early days struggled to find an audience in theaters. Blame the complexity, the ambiguity, the bizarre inability to market the weaponized performances from Philip Seymour Hoffman and Joaquin Phoenix — two of 2012's best. The Master offers no shortage of visual pleasure or philosophical substance (we parsed the film's layers during its theatrical run). Let's hope Anderson's latest finds new eyes with a place on Netflix — at least before his next, Inherent Vice, arrives in December.
Hemlock Grove (Season 2, available July 11)
Arriving with less fanfare than the mainstream-skewing House of Cards or Orange Is the New Black, the second season of Eli Roth's horror series returns with ten episodes of unrated phantasmagoria. Trailers for the new season promise more oddities, ranging from leech consumption to Cronenbergian body experimentation to buckets and buckets of blood. Whatever it all means, Hemlock Grove promises to get a rise out of anyone who indulges in its grunge.
New Seasons of TV:
Baby Daddy (Season 3, available July 18)
Comedy Bang Bang! (Season 2)
Continuum (Season 3, available July 26)
Hell on Wheels (Season 3, available July 19)
Lost Girl (Season 4, available July 24)
Melissa & Joey (Season 3, available July 18)
Witches of East End (Season 1)
Other movies available:
12 Angry Men
Bad Santa
Basic Instinct
Boyz N the Hood
Christmas with the Kranks (Available July 26)
City of God
Dead Man Walking
Funny Face
Gandhi
Hitch (Available July 14)
Homefront (Available July 9)
The Karate Kid
The Karate Kid II
The Karate Kid III
The Last Days
Legends of the Fall
The Manchurian Candidate (2004)
My Girl
My Girl 2
Out of the Furnace (Available 9)
The Parent Trap (1998)
Patton
Philadelphia
Primal Fear
Renoir (Available July 6)
Sleeping Beauty (2014) (Available July 12)
Sophie's Choice
Star Trek VI: The Undiscovered County
Tarzan (1999)
Tarzan 2
Under the Tuscan Sun
Wolf Creek 2
XXX: State of the Union