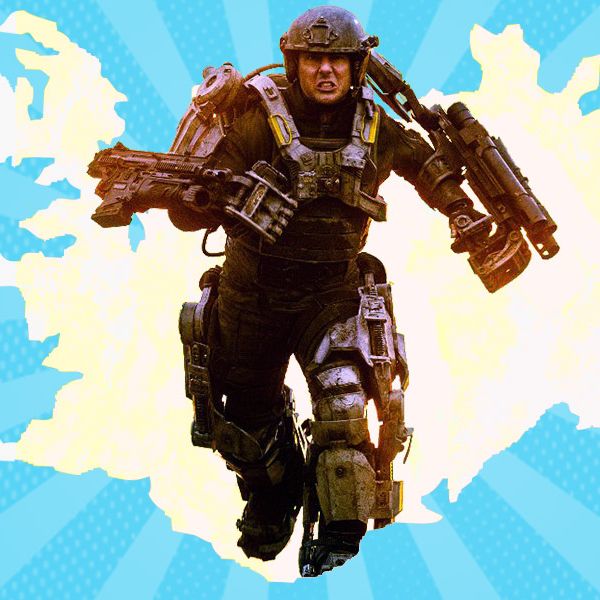 Tom Cruise's Edge of Tomorrow got smoked at the American box office over the weekend, finishing in third place behind The Fault in Our Stars and the week-old Maleficent. But even though the thing reportedly cost $178 million to make and earned only a measly $29 million in the U.S., it's no failure — because when you factor in foreign grosses, it's already made $140 million and should turn a profit shortly. It was the weekend's top-grossing movie worldwide because international audiences love Cruise, even if, since he jumped on Oprah's couch and blasted Brooke Shields's Paxil prescription, domestic ones have been lukewarm. But which country loves him the most? We crunched the numbers for his last ten starring roles (Collateral, War of the Worlds, Mission: Impossible III, Valkyrie, Knight & Day, Mission: Impossible — Ghost Protocol, Rock of Ages, Jack Reacher, Oblivion, and Edge of Tomorrow) and — assuming you're not stuck in a time loop that lets you see the future — the answer may surprise you.
Believe it or not, the U.S. is still the country that spends the most total on Tom Cruise movies — over $1 billion since 2004's Collateral. But that doesn't tell the whole story.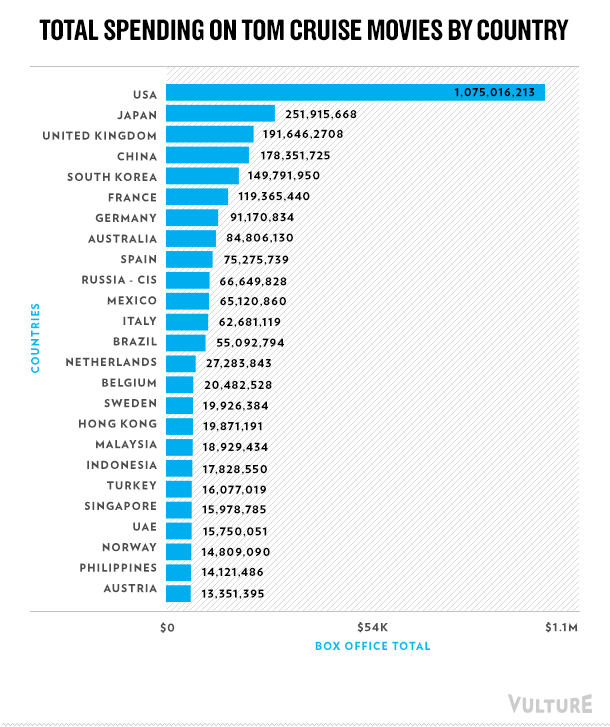 More and more of Cruise's grosses are coming from outside of the U.S., where, to most people, the weirdest thing about him is that he's not morbidly obese like other Americans. Here are his most recent ten movies, ranked by the percentage of their grosses that came from foreign audiences. International moviegoers even liked Knight & Day!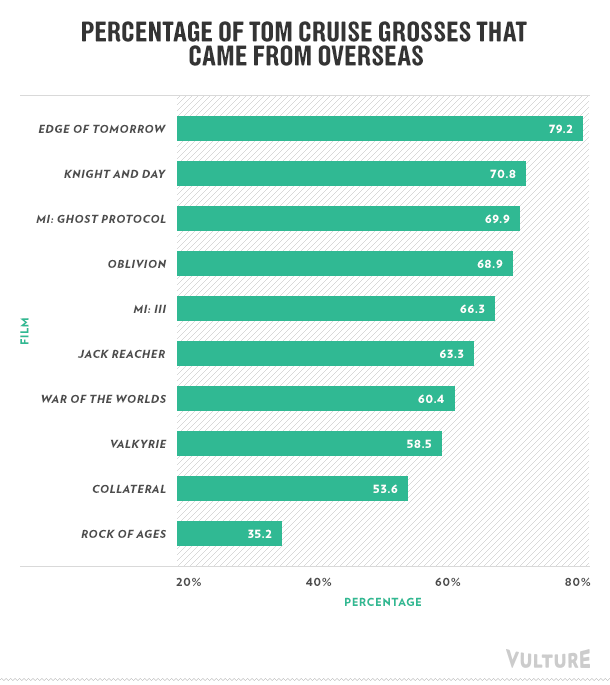 But who likes Cruise the most? Yes, the U.S. spends the most total on his movies, but there are 313.9 million people here and not all of them are pulling their weight. (How many times did you see Valkyrie in the theater?) For the true measure of a country's devotion, we need to look at amount spent per person on tickets to see Cruise's movies. So we divided the grosses for each country by population and a clear winner emerged: Iceland (population: 320,137), where the average citizen has spent a whopping $4.77 on Cruise movies since 2004. Cruise recently filmed Oblivion there, so maybe he just knows everyone personally.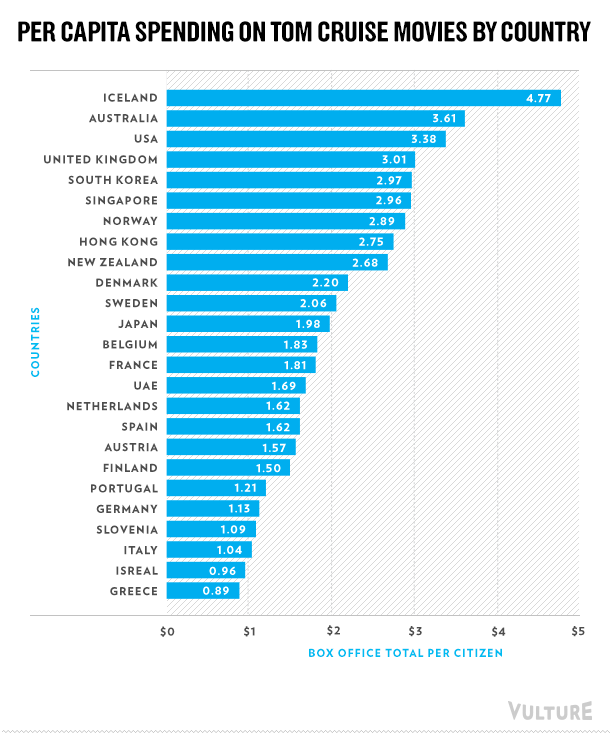 Which Cruise movies did Iceland like best? Here, his most recent ten films, ranked by how much they made there. Even in Iceland, Rock of Ages was a tough sell.