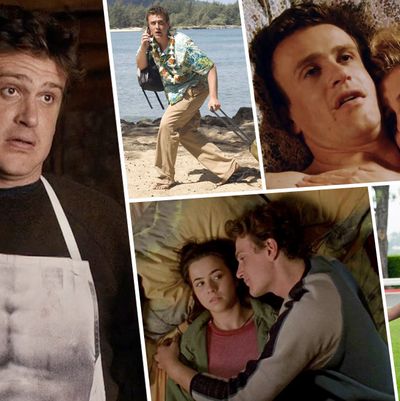 Photo: Universal Pictures, Apatow Productions, NBC, Lstar Capital
In this weekend's Sex Tape, Jason Segel plays a bumbling husband who — this is the premise of the whole movie, really — accidentally uploads his own sex tape (with wife Cameron Diaz) to the cloud. This is not good husbanding, which should not be a surprise: Jason Segel's characters are not always the best romantic partners. In fact, they are usually disastrous romantic partners. To prove it, we ranked them from most to least datable.
11. Marshall, How I Met Your Mother
Marshall is loving, stable, and pleasantly pudgier than Jason Segel ends up being in movies — pretty much the total opposite of your standard Segel scrub. He's obsessed with Lily, sure, but unlike many of these Segels, he's also able to be his own person. You would be lucky to date him.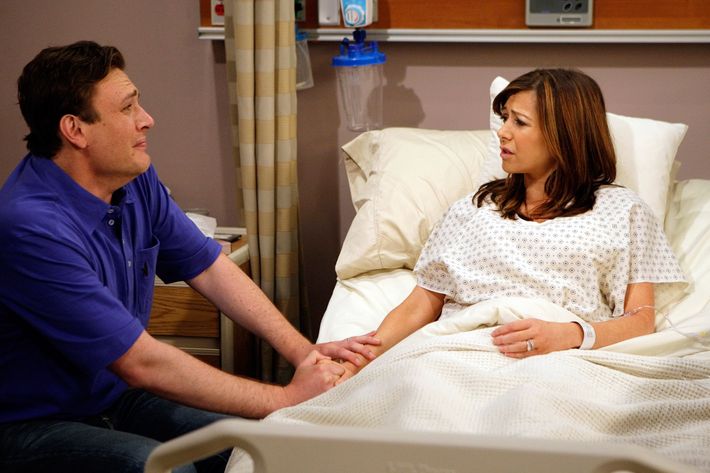 10. Nick, Freaks and Geeks
Okay, his girlfriend Lindsay dumps him because he's a bit overattentive, but when you're young and in high school, all you want is a cool boyfriend who pays attention to you. (Let's also put it out there that she kind of dumps him for Franco, and who wouldn't dump a perfectly good dude for Franco?)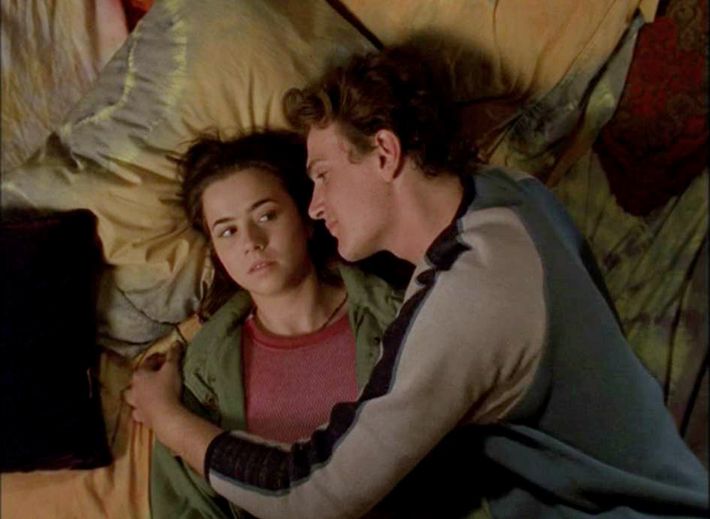 9. Russell, Bad Teacher
The name is not exactly sexy, but he waits for fellow teacher Ms. Halsey to get over the awful dude she's into (ugh, Timberlake), and he's also good with advice (Cameron Diaz really should stop teaching). Russell is a totally respectable "nice guy" choice. Not thrilled about the workout gear, though.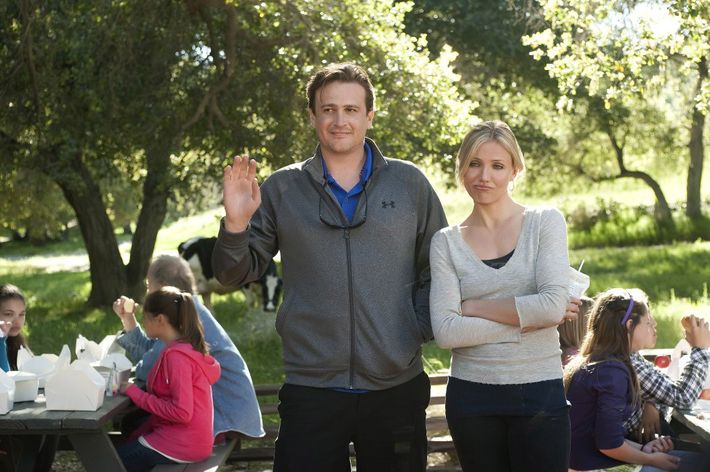 8. Tom, Five-Year Engagement
Both Tom and Violet (Emily Blunt) delay their marriage, but after she kisses a co-worker, he (rightly!) flips out and calls it all off. They end up together, but only after he gets his shit together, which is a little unfair because she was the one who seemed the most unsure. Still: His shit was not really together.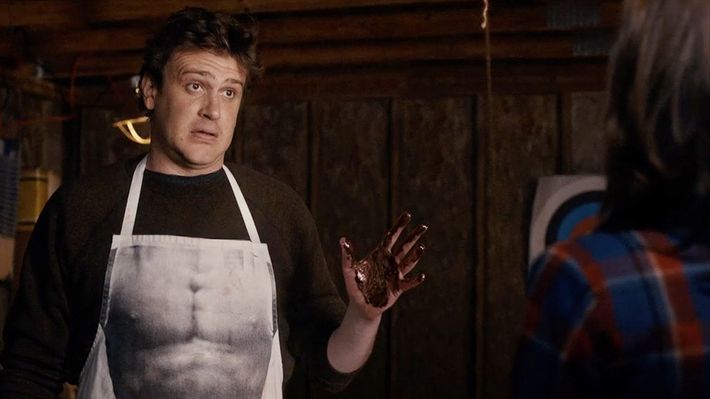 7. Gary, The Muppets
Sings, dances, is close with his family — all good stuff. He is, however, maybe a little too close with his family. You don't want to date both brothers.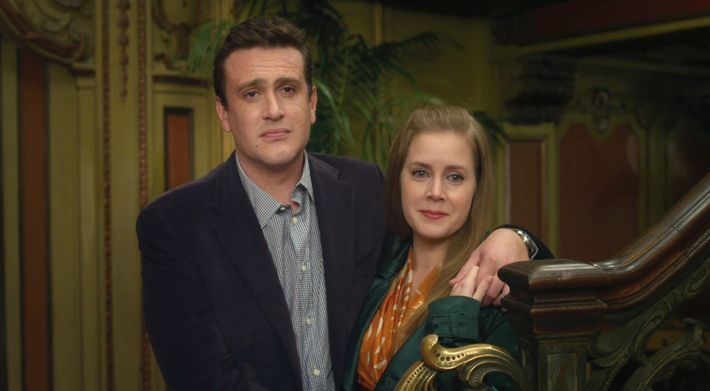 6. Horatio, Gulliver's Travels
He's a hopeless romantic and a war hero. He's friends with a giant, which is pretty cool. The one problem is that hair: It's like some gross mix of a Prince Charming and a mullet. DNW.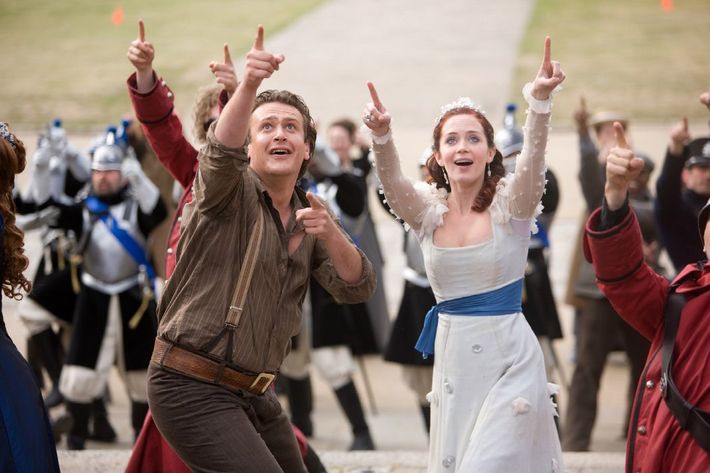 5. Eric, Undeclared
And we're getting into creepy-obsessive territory. Eric is Lizzie's slightly older, slightly unhinged ex-boyfriend (she dumped him for Steven). He's not happy and you wouldn't be either … if he were your boyfriend: "How was sexual intercourse with my girlfriend, Steven?"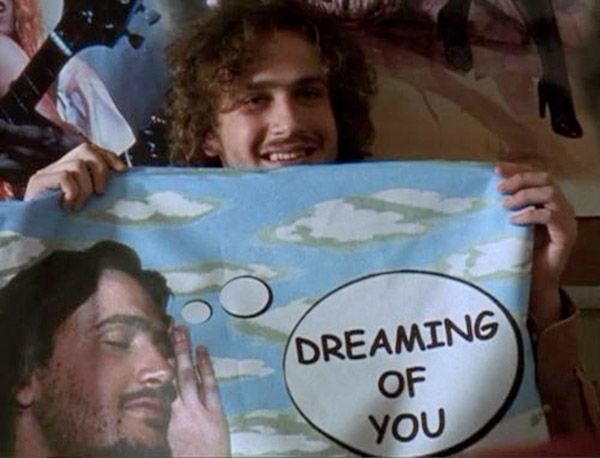 4. Sydney Fife, I Love You, Man
He's a free spirit and rich and has a cute dog, but he's not someone you can really date seriously — and he likes it that way. Sydney is basically the human manifestation of a man cave (except that his name is Sydney).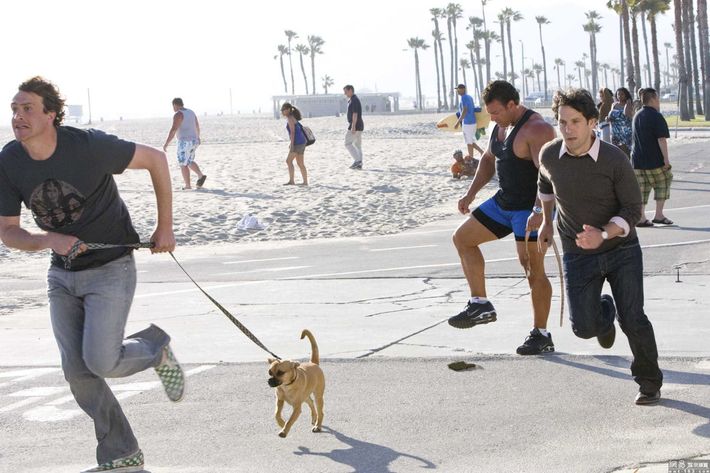 3. Peter, Forgetting Sarah Marshall
Eating cereal naked on your couch is forgivable, but "accidentally" following your ex-girlfriend to Hawaii to harass her and her new boyfriend? Yikes. This guy has major abandonment issues, and though he eventually ends up happy with an adorable hotel concierge, it doesn't seem like this guy will ever be over his ex.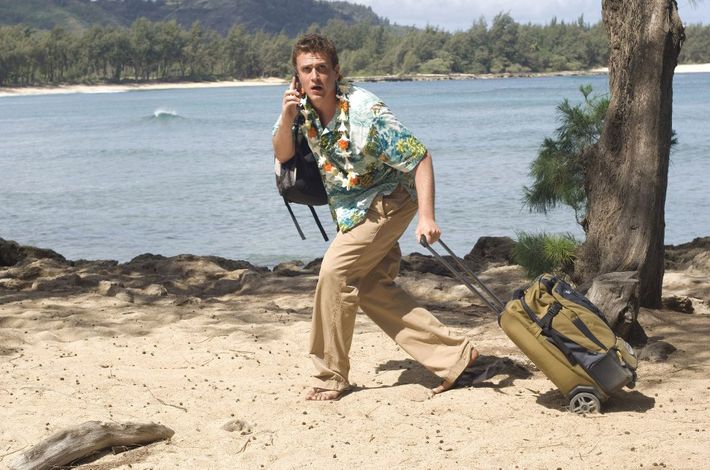 2. Jason, This Is 40
This guy, who is an extension of his Knocked Up character, is mostly just a sleaze. Essentially the type of guy who becomes a personal trainer just so he can help disgruntled housewives stretch. Gross.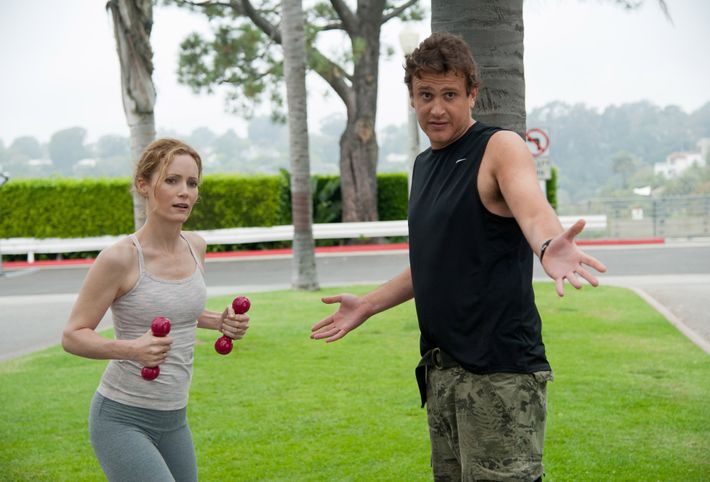 1. Jay, Sex Tape
Look, Jason looks real good in this. He slimmed down and he seemingly is a responsible member of society, rich enough to give out iPads at Christmas. However, letting your sex tape get out is not cool. It is the least cool thing on this list, actually. Lesson: Do not, under any circumstances, marry Movie Jason Segel.