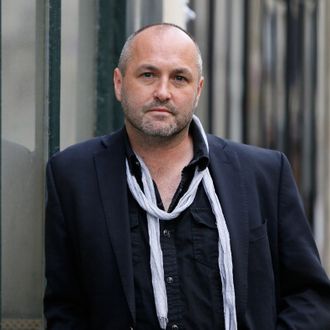 Irish writer Colum McCann poses on May 15, 2013 in Paris ahead of the release of his latest book 'Transatlantic.
Photo: KENZO TRIBOUILLARD/AFP Images/Getty
Let the Great World Spin author Colum McCann was attacked at a New Haven, Connecticut hotel this weekend and hospitalized with serious facial injuries while in town to speak at an event promoting empathy through storytelling. According to eyewitness reports, McCann was attempting to help a woman in the midst of a domestic dispute, and police believe that her companion may have attacked him. "He was trying to be a Good Samaritan," Assistant Police Chief Archie Generoso told the New Haven Independent. McCann has since been released from hospital, while police are reportedly close to nabbing his assailant. Get well soon, Colum.