This is either the greatest Kardashian-sister shade ever thrown on Keeping Up With the Kardashians, or just the work of a really good editor. On last night's episode, Kim reveals to her sisters that she and Kanye will be on the cover of Vogue. Kris happily squeals from the corner of the room — she already knew, duh — but the other K's aren't as … impressed. (Or maybe, by this point, they're just jaded!) That's when, Khloé (Oh, how I love you, Khloé!) disses Kim in the best way possible:
"Remember when Kim did K9 Magazine?"
They're not lying: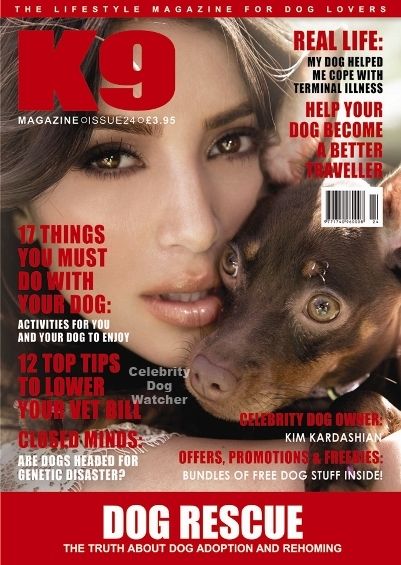 Aren't sisters the best?