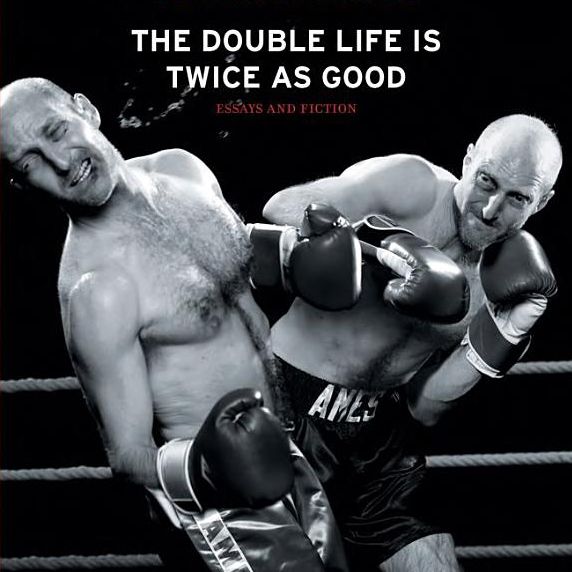 The fall TV season may be upon us, but many of our go-to shows for laughs won't be returning until 2015, or ever. Don't despair, fans of Broad City, Parks and Recreation, Archer, the dearly departed Enlisted, and other comedies — Vulture has your back. These humorous books should help with your grief over canceled sitcoms or tide you over until your favorite funny characters return.
FOR FANS OF PARKS AND RECREATION
Moo, by Jane Smiley
In this campus satire about a midwestern land-grant university, the Pulitzer Prize–winning writer of A Thousand Acres captures the same earnest goofiness on which Parks & Rec thrives. Though Smiley, as a former academic, is an expert at peeling back layers of bureaucracy to show the absurdity underneath, she also treats her characters — school administrators, professors, students, and even the occasional pig — with real warmth.
FOR FANS OF PORTLANDIA
Metropolitan Life, by Fran Lebowitz
You can draw a straight line from Dorothy Parker, who wrote acidly funny stories about the urban bourgeoisie in the '30s, to Fran Lebowitz, who wrote acidly funny sketches and essays about them in the '70s, to Portlandia, which adds a third dimension and brings mocking yuppies to television. If browsing Metropolitan Life, flip to "Food for Thought and Vice Versa" for a whole catalog of Still True! wisdom nuggets about people who take what they eat too seriously.
FOR FANS OF REVIEW
The Double Life Is Twice As Good, by Jonathan Ames
Some of professional pervert Jonathan Ames's essays about his life went through the HBO magic machine and emerged from the other side as the series Bored to Death. Even if you have watched all of that shaggy-dog show, however, there's still much to discover about Ames's willingness to try anything, which resembles that of Review main character Forrest MacNeil. Luckily, Ames doesn't need the conceit of evaluating his experiences to write about them in cheerfully lurid detail.
FOR FANS OF BROAD CITY
How to Be a Woman, by Caitlin Moran
Perhaps no one enjoys talking about their vaginas quite as much as the exuberantly foul-mouthed ladies of Broad City. British writer Caitlin Moran, though, in this hilarious memoir of her life as an underinformed Catholic teenager going through puberty and gradually evolving into a music journalist, mother, and F-you feminist, gives them a run for their money.
FOR FANS OF ENLISTED (R.I.P.)
Billy Lynn's Long Half-Time Walk, by Ben Fountain
It's hard to strike the right tone in a comedy about the troops, but what Stripes did for movies and Enlisted did for sitcoms, Fountain does for fiction. This sometimes affectionate, sometimes biting tale of soldiers on leave from Iraq to watch, and be celebrated at, a Dallas Cowboys game skewers American pastimes, like football, creating temporary celebrities, and supporting wars we have little interest in fighting ourselves.
FOR FANS OF SILICON VALLEY
Skippy Dies, by Paul Murray
HBO's send-up of tech culture is nominally a peek behind the Bay Area curtain, but, like all Mike Judge projects, it is also a show about funny friends hanging out. With a similar interest in dude dynamics and a scatological sense of humor, Skippy Dies follows a group of guys as they navigate the perils of adolescence, including drugs, porn, girls, and quantum physics.
FOR FANS OF ARCHER
The Justice League, by Keith Giffen
Giffen's meta, wisecracking comics catalogue the adventures of world-saving types that don't take themselves too seriously — including, somehow, Batman, who is usually the superhero world's downer-in-chief. Like the spies of Archer, the Justice Leaguers understand that Comedy is the salty, delicious, buttery flavor that makes the popcorn of action so addictive.
FOR FANS OF MAD MEN'S FUNNY PARTS
Thank You for Smoking, by Christopher Buckley
Nick Naylor, the tobacco lobbyist at the center of Buckley's dark satire of white-collar office work at the end of the 20th century, is suave, confident, good at his job, situationally amoral, and, when the story begins, headed for a crisis, much like our friend Don Draper. Pair with the 1969 feminist theory classic Sexual Politics by Kate Millet and the 1958 "New York, new identity" classic Breakfast at Tiffany's by Truman Capote to get an appropriately kaleidoscopic sense of the inside of Matthew Weiner's head.
FOR FANS OF HOW I MET YOUR MOTHER (R.I.P.)
The Best of Everything, by Rona Jaffe
Campier and less philosophical, but funnier than Mary McCarthy's The Group, the definitive novel about a group of friends over time in New York City, Jaffe's The Best of Everything also observes ambitious college graduates let loose on Manhattan. No matter what mistakes they make, romantic or professional, its characters remain as lovable as those that made HIMYM so engaging. Though its ending is unfortunately a head-smacker, too, the journey is worth the destination.
BONUS: If you enjoyed the unintentional comedy of Lindsay (OWN), try Postcards From the Edge by Carrie Fisher, her tart, true-to-life novel about recovering from addiction, making unwise sex choices, and other pitfalls of Tinseltown.