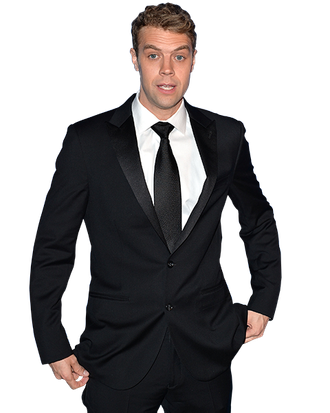 Brooks Wheelan.
Photo: Andrew H. Walker/Getty Images
Along with Noël Wells and John Milhiser, featured player Brooks Wheelan was let go from Saturday Night Live earlier this month after only a year at the sketch institution. "Had a blast and loved every second of it. I'm totally honored to be able to make this next joke … FIRED FROM NEW YORK IT'S SATURDAY NIGHT!" the Los Angeles transplant tweeted on July 14, adding two days later, "Whats the protocol on length of departure from SNL and your 'Best Of' DVD coming out. So stoked to see mine. Bet it's super long…" Undeterred, he quickly announced his Brooks Wheelan Falls Back on Stand-Up Comedy tour and prepared for his return to Montreal's annual Just for Laughs comedy festival. From the circular bar at JFL's host hotel, the Hyatt Regency, Wheelan talked to Vulture about what's next.
How's your festival experience been thus far?
It's been great! I came last year as a New Face, and I return this year as a Not a New Face, doing other shows. It is different to come back right away, but it's super fun. I watched New Faces last night, and I was like, Oh, man, these guys are all nervous! And then I remembered last year; I was very nervous.
Any shows you're hoping to catch?
Anything Birbiglia does, I'm onboard with. I ran into him last night. We know about each other, but it's the first time we've met. And I gushed too much. I've been starstruck twice in my life. Once was when I met Eddie Vedder at The Tonight Show, and the other time was when I was 19 and met Birbiglia in Iowa. I told him about that last night, and this morning I was like, Ah, I don't know if I should have spilled those beans. [Irish comedian] Tommy Tiernan I've never seen, so I'm excited I'm doing a show with him. And then Michael Che — who was my writing partner at SNL, such a great dude — he's in town.
What are your thoughts about leaving the show?
I totally respect Saturday Night Live. That show's so hard to make, and I'm stoked I got to be there. I wish I got to stay a little longer. It would have been fun to succeed there, but it's a cool show and all of my friends make it, so I'll still be around it, because they're the only people I know in New York. But I had a good time on it. Looking back, it was a cool year. I never expected to be on Saturday Night Live, so the fact that I got to do it for a year is like, What?! It's an added bonus.
What's next for you?
What's next is just straight back into stand-up, which is what I was doing before Saturday Night Live. So it's exciting to go back into that. I'm starting a tour called Brooks Wheelan Falls Back on Stand-Up Comedy. I'm in Brooklyn on Monday, then go to Europe for a little bit [to do] shows in Amsterdam, then I'm going to stick around a while and go to, like, Italy. I planned this when I had a job, so it was like, I have some money! I have it still, but now I'm like, Maybe I won't stay in the nicest hotels … Not quite hostels. I feel like Days Inns; I'm at that level now. I can stay in pretty much any Days Inn, for sure. So I'm doing stand-up and pitching shows. I want to create my own It's Always Sunny in Philadelphia, which is my favorite thing in the world.
What would that show look like paired with your sensibilities?
Just a comedy about idiots. Just a really dark comedy about friends who don't really like each other but are still friends. My favorite shows are Eastbound and Down and It's Always Sunny. Just bad guys, shitty leading guys who you still root for.
Antiheroes.
Antiheroes! The Foot Fist Way is my favorite movie ever, so anything with that sensibility I'm so onboard with. I'm trying to do a nature show where I would go visit different National Parks, bring comedians along, make them camp. It would be like Anthony Bourdain's No Reservations, but with comedians in National Parks. Mostly I'm just trying to break even, to go see National Parks with that one, but it would be so fun. That's the immediate future right now, just trying to figure out how to do those things: stand-up, write my own show, and go camping.