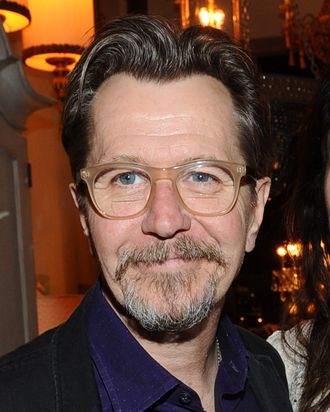 Actor Gary Oldman attends the Launch Party for Kishani Perera's new book, "Vintage Remix" at Rummage on April 18, 2012 in Los Angeles, California.
Photo: Michael Buckner/Getty Images
Two old hats at the spy game are joining forces: According to The Hollywood Reporter, Gary Oldman is in talks to play a CIA chief in Ariel Vromen's Criminal, a sci-fi thriller starring Kevin Costner as a dangerous criminal who has a CIA agent's skills and memories implanted into his brain. We guess this means Hollywood has accepted Oldman's apology?