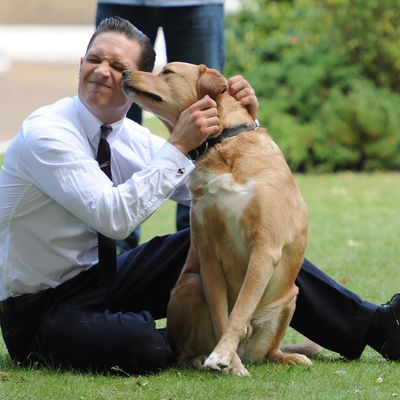 Photo: Gotcha Images / Splash News/? www.splashnews.com
Wait, you're thinking, didn't I already read a post with this very title, on this very website? Close, but no: That was how to hug a puppy, which is an entirely different achievement. Today Tom Hardy, friend to medium-size dogs everywhere, will teach you how to kiss a puppy. With tongue. Pay close attention.
Step 1: Get on the puppy's level. This is important for two reasons – one, because you want to establish some trust with the puppy; and two, because it's physically impossible to kiss a puppy while standing up.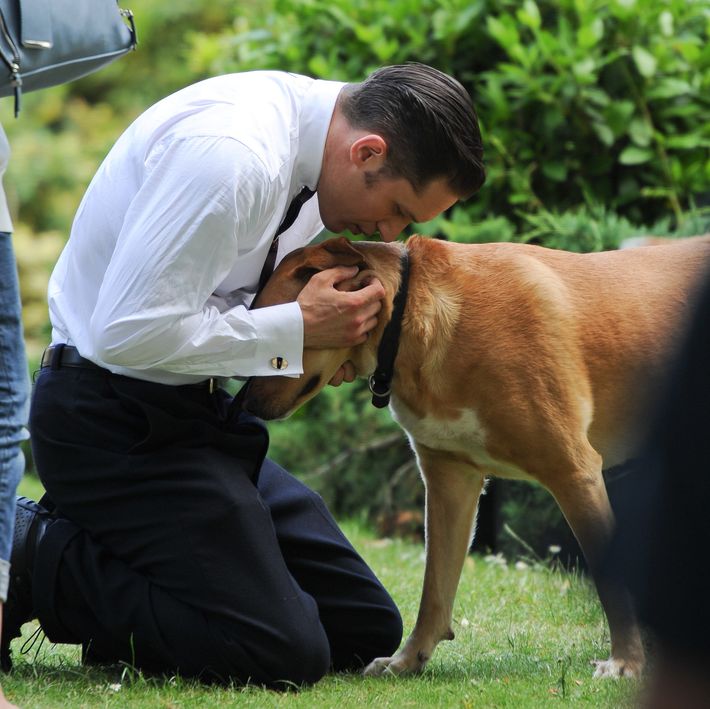 Step 2: Rub the puppy's tummy. You want the puppy to like you, because you are trying to kiss the puppy.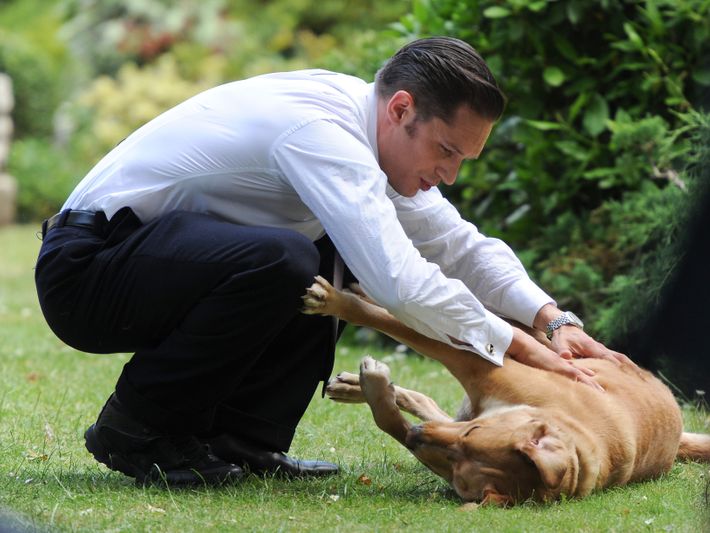 Step 3: Play peekaboo or another game of puppy's choice. Be sure to inform the puppy of this step ahead of time, otherwise the puppy will think it is being dog-napped and freak out.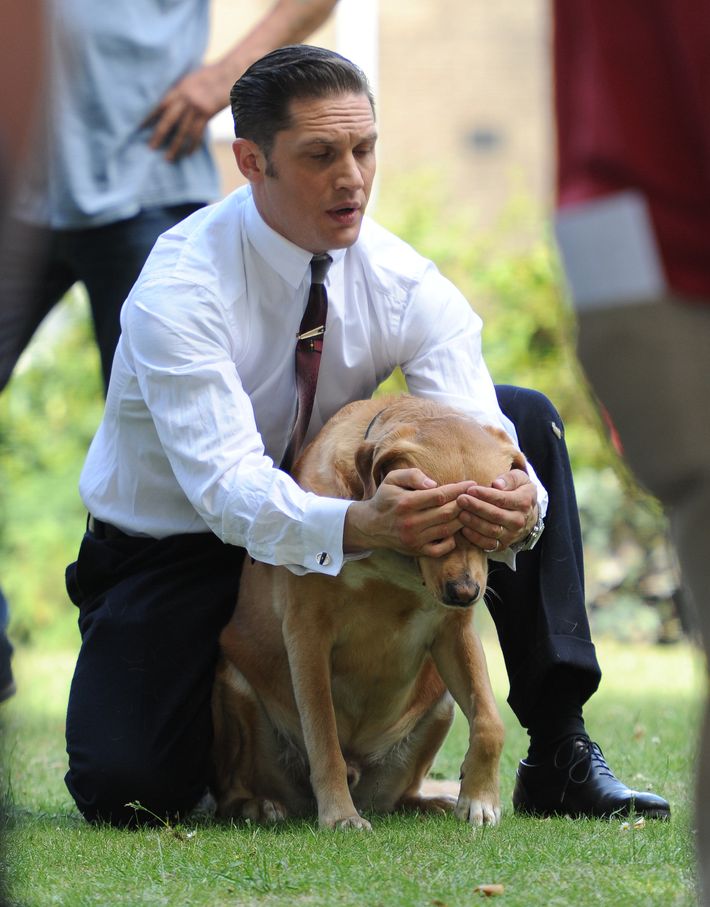 Step 4: Play "Do Your Ears Hang Low." I dunno, it's a dog, it likes games.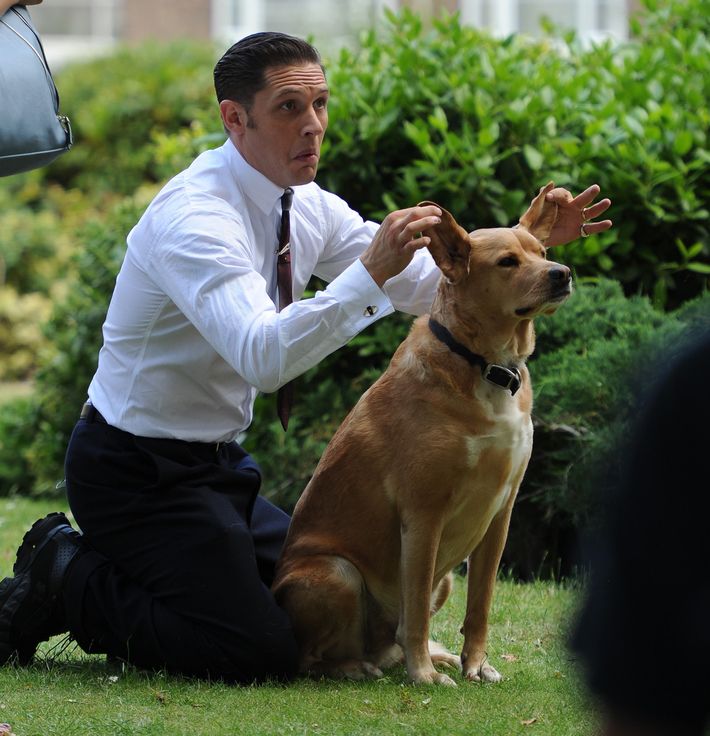 Step 5: Acquaint the puppy with the target area. Don't be scared. He won't bite!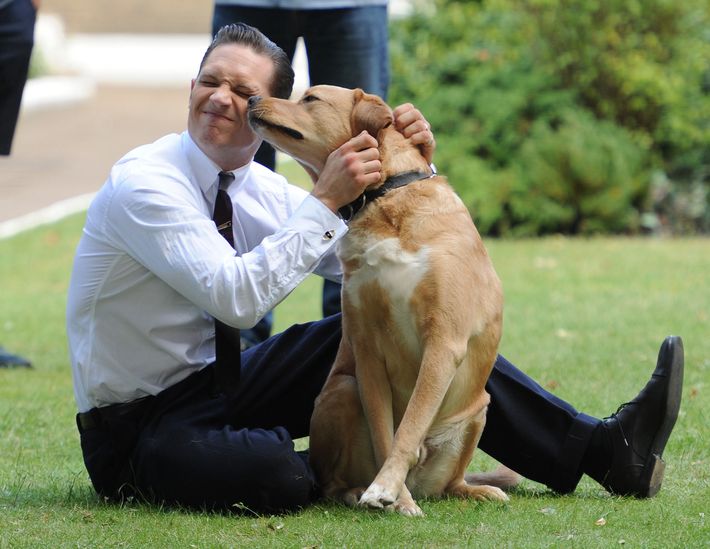 Step 6: Get in there and kiss that puppy!!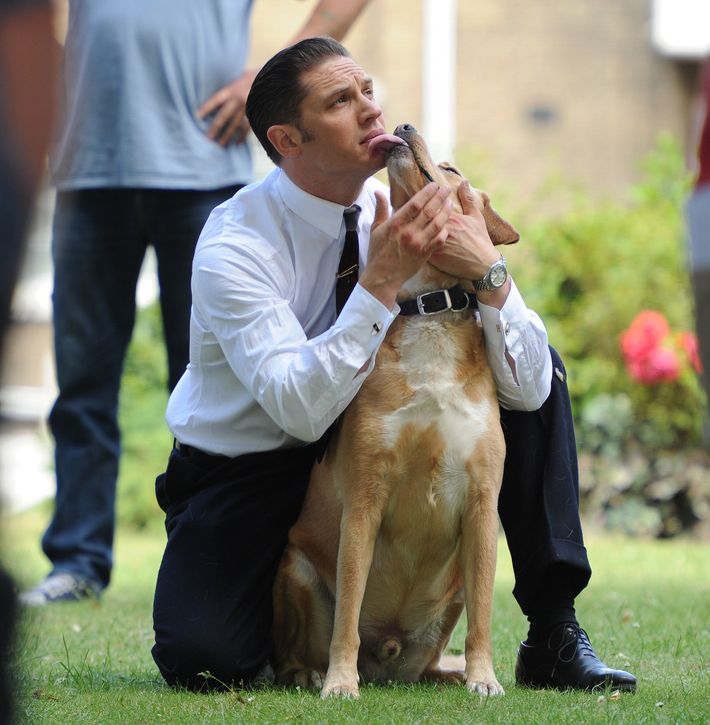 (Special thanks to Sarah Ball for this suggestion.)